Attack by Sharks has surely left an impact on the whole production crew of the Netflix documentary series Our Planet II.
Director and producer Toby Nowlan of Our Planet II told Radio Times in an interview ahead of the series release about the attack on his boat while filming "Our Planet II."
"This 'v' of water came streaming towards us and this tiger shark leaped at the boat and bit huge holes in it. The whole boat exploded. We were trying to get it away and it wasn't having any of it. It was horrific. That was the second shark that day to attack us." Nowlan explained.
Fortunately, all the production crew was 100 meters from land that's why they were able to get to the boat. The sharks' behavior was "extremely unusual", Nowlan said.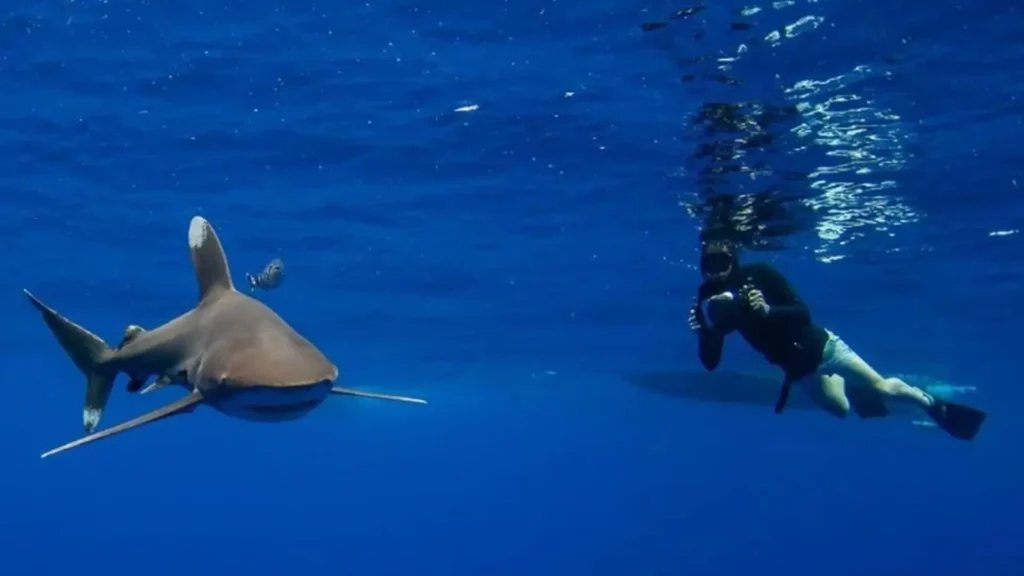 "They were incredibly hungry, so there might not have been enough natural food and they were just trying anything they came across in the water," Nowlan added.
Nowlan and the other crew of the show had also traveled to Laysan Island for filming which is one of Hawaii's most remote islands. The crew aimed to film albatross chicks which are targets of tiger sharks and travel 2,000 miles to feed on them.
The Our Planet II is a four-part nature documentary that follows 2019's "Our Planet." The documentary series gives viewers an experience of the world underwater and examines animals and landscapes while discussing the impact of climate change. The series is narrated by the legendary wildlife documentarian Sir David Attenborough and was released on June 14 on Netflix.