Ash Ketchum, a young boy from Pallet Town, and Pikachu's adventures would soon come to an end but The Pokemon Company has unveiled the upcoming reboot new trailer focusing on Liko and Roy's adventures in Scarlet and Violet's Paldea region.
The new trailer properly introduces a closer look at the two and their action-packed adventure. We can see in the trailer, Liko the girl with the awe-inspiring pendant and someone who couldn't find anything unless she herself look for it and Roy is a boy with the mysterious Poke ball and is shaping up to be a trainer who wants to challenge the pocket monsters from the legends. The aviator jacket-wearing Friede and his companion Captain Pikachu are also seen.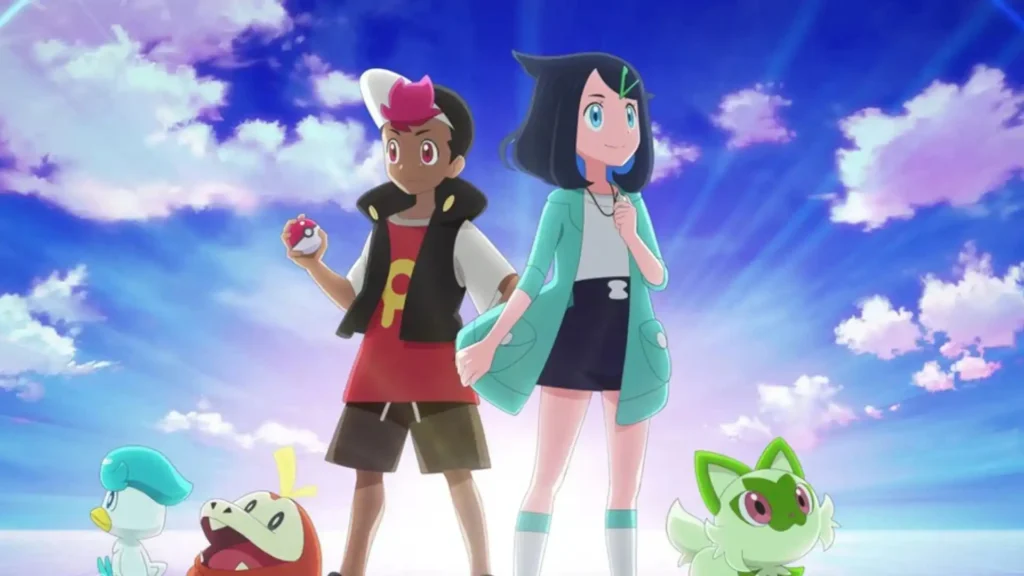 Liko will also be accompanied by Sprigatito, a Grass-type Pokémon, and Roy with the Fire-type Fuecoco. The poster of the show was also revealed at the end of the trailer.
According to the trailer, the new Pokemon series is set to release in Japan with an hour-long special on April 14, 2023. The dubbed version of the series doesn't have a release date yet but international fans will soon get updates.