Film Crews Transform Luzerne County into a filming site. Zombie Apocalypse Unleashed in 'Nanticoke' Horror Movie. Luzerne County several streets are shut down because of the filming of a new upcoming Horror Movie.
The cast and crew are filming in and around Walnut, Prospect, and Main Streets for the upcoming horror movie named "Nanticoke."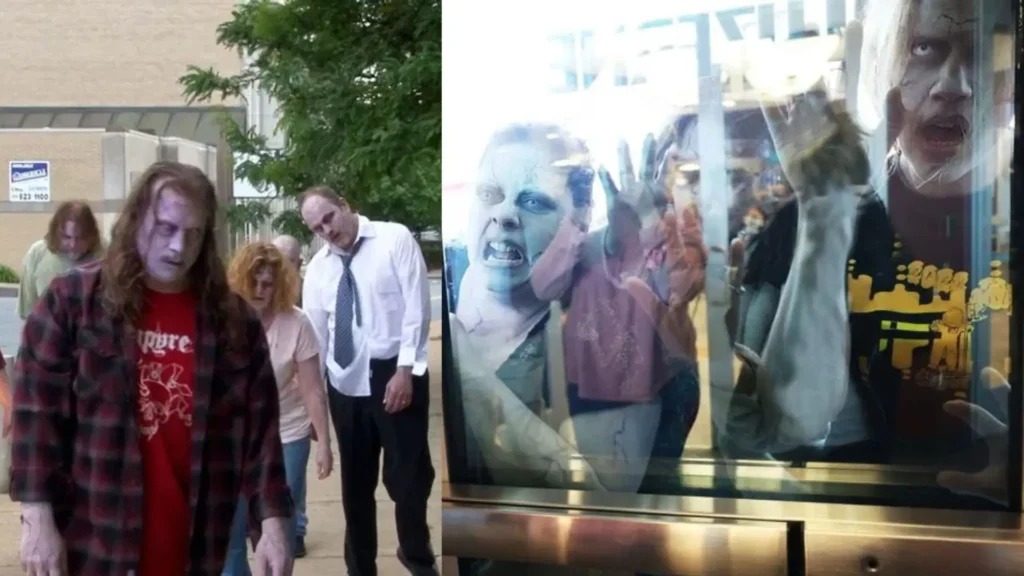 The film follows a baseball star's return to his hometown and when he lands there he uncovers a military experiment gone wrong a zombie flick has taken place. The film has been in development since 2013 but filming started in April.
"I'm so happy to be a part of this, especially being from the area to see something like this be brought together. It's such a wonderful thing, the whole town's been very supportive," Nanticoke Actor, Austin Monahan said.
"It is such a community builder, just to see the love and support. I'm excited that this is getting off the ground, and I just really hope that the people of Nanticoke have something to look forward to. I spent some time in Los Angeles as well, but being back here and doing a project like this in my backyard, it's awesome," Austin Monahan added.
Nanticoke Director Rick Berry said, "It's one of those things where you know you sit there and you dream about how this is gonna go and you run every scenario in your head. You look around at the amazing talent and the people here and you go, 'man. This is it. This is gonna work,"
Nanticoke Producer Michael B. Judkins said, "Within that, we incorporated the aspect of having zombies and vampires in it to make it one of the best horror movies of 2023,"