Discover Morecambe Locations Where The Bay Was Filmed: The Bay is a Crime, Drama, and Mystery that is Created by Daragh Carville and Richard Clark and Penned by Daragh Carville, Sally Tatchell, Kate O'Riordan, Furquan Akhtar.
The Series Stars include Morven Christie, Marsha Thomason, Daniel Ryan, Lindsey Coulson, Taheen Modak, Erin Shanagher, Imogen King, Jonas Armstrong, Tracie Bennett, Chanel Cresswell, Louis Greatorex, Adam Long, Matthew McNulty, and many more…
When and Where Was ITV's Series The Bay filmed?
Discover Morecambe Locations Where The Bay Was Filmed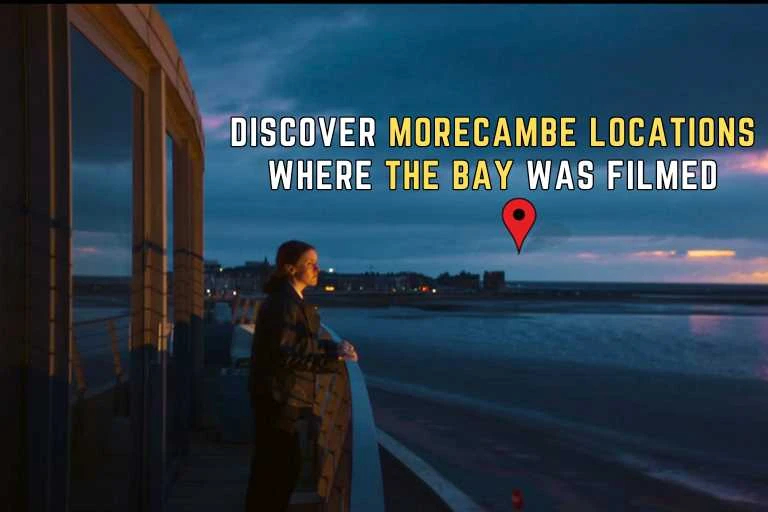 The Bay Filming Locations-
📍Morecambe Bay, Lancashire, England, UK
Lancashire is a Non-metropolitan county of North West England, best known for Lancaster Castle, where the infamous Lancashire Witch Trials of 1612 took place. Preston is the Capital of Lancashire. The major portion of this series was shot in Lancashire's Morecambe Bay.
Morecambe Bay is an Estuary in the United Kingdom that is famous for its flat fishing, mainly plaice, and for its cockles. It covers a total area of ​​120 square miles.
The filming unit primarily used Morecambe's beaches and Winter Gardens to film the series. Series writer Darragh Carville said that the people of Morecambe took great interest in the show and expressed great curiosity.
Other Filming Locations of The Bay in the UK
The United Kingdom is a European Country and London is the capital of the United Kingdom and England and has a large population.
England is a UK constituent country or we can also say that it is a part of the United Kingdom, and shares land borders with Wales and Scotland, as well as the Irish Sea and the Celtic Sea region of the Atlantic Ocean.
📍Grange-over-Sands, Cumbria, England, UK
Located on the north side of Morecambe Bay in Cumbria Grange-over-Sands is a Town that is noted for its ornamental gardens, attractive shopping arcades, and long seafront promenade. The production team filmed around Grange-over-Sands Lido.
📍Manchester, England, UK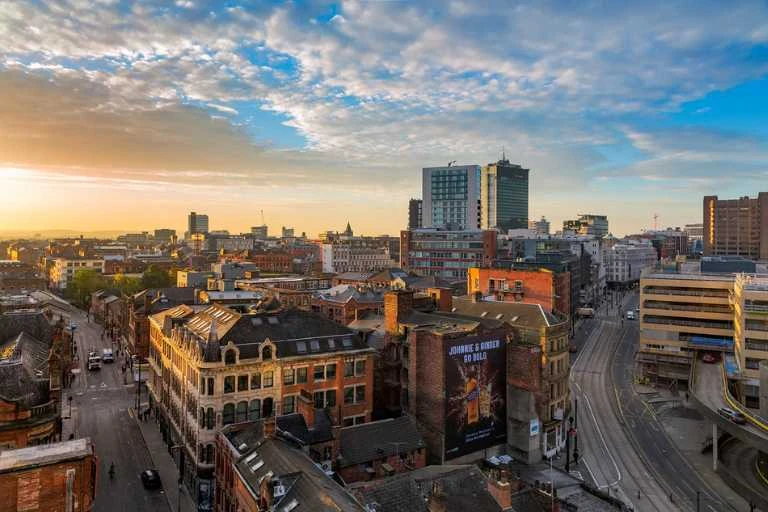 Manchester is a City in England Noted for being the first industrialised city in the world, Some scenes in The Bay series were filmed around Manchester, The city's 18th-century canal system harkens back to the old days as a textile powerhouse.
In addition to the above locations, the production team also used the English town of Whitehaven, located on the English northwest coast, near the Lake District National Park in Cumberland, Cumbria, for the filming of The Bay.
Almost all seasons of this series were filmed in various locations in England. The Instagram post below contains some photos taken during the filming of The Bay season 3.
People also ask:-
What is the Filming Location of The Bay?
When was The Bay start filming?
Where you can watch The Bay?
The Bay Plotline
The Bay Official Trailer