Michael and Aubrey Plaza who worked together in Scott Pilgrim vs. the World as Scott Pilgrim and Julie Powers almost became husband and Wife.
Recently speaking to Rolling Stone, Cera talked about how he and his friend for years Aubrey Plaza nearly got married as a joke while filming together for a 2010 romantic action comedy film.
Cera and Plaza were also dating at the time of the filming and although the couple didn't end up tying the knot.
Michael Cera was asked, "Aubrey Plaza came out fairly recently and revealed that you two were a couple during and after shooting Scott Pilgrim. I know she was brand new to the industry back then, but have you two remained friends? And what's it been like to see her ascent in stuff like The White Lotus?"
"I mean, she's always been so committed to everything that she does. It's not surprising to me that she's doing really well. The thing that's surprising to me is how much she's producing and putting together projects. It's amazing. Ingrid Goes West? That was so great." Michael answered.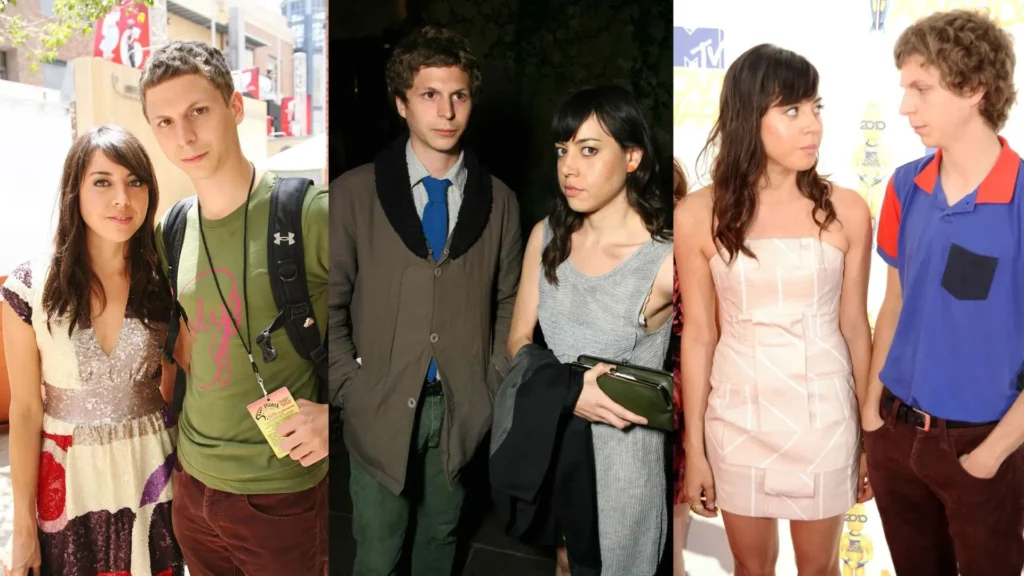 The host asked if "You two almost got married, right?" Michael said, "Yeah. Well, we were driving through Vegas, and we almost just spontaneously took a detour and got married."
"Yeah. Like something where you get a certificate. I think the idea was to then get a divorce right away, so we could call each other "my ex-husband" and "my ex-wife" at like … 20." he concluded.