Duchess of Sussex Meghan Markle was honored as one of four "Women of Vision" at the foundation's 50th-anniversary gala.
Meghan Markle wore a strapless Johanna Ortiz dress in a metallic gold hue. Prince Harry was also present with his wife and made a rare public appearance at 2023 Women of Vision Awards in New York City.
Meghan Markle also gave her six minute speech and shared her lifelong feminist activism and it's impact on her growing up and her mom's subscription to Ms., Gloria Steinem's magazine.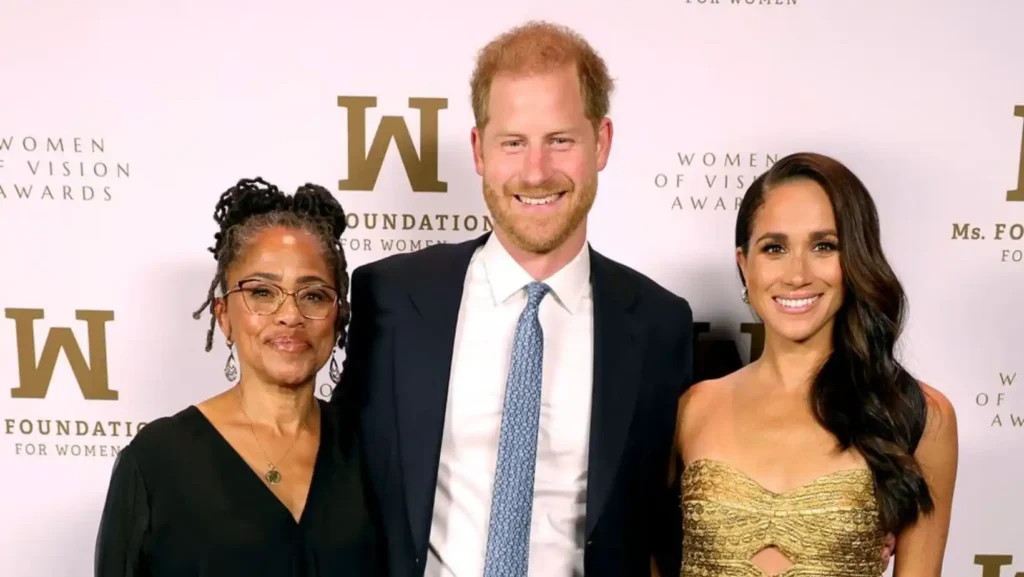 "I also knew that to my mom—to my dear mom who I'm honored to have here with me tonight—I knew that the significance of these magazines was important, I mean, it wasn't a one off. She had a subscription!" she said during her speech.
"When I reflect on the time in my life, when I was young, the imprints that were etched in my mind, I can now connect the dots in a much better way to understand how I became a young feminist and evolved into a grown activist." she added
"Ms. was formative in that cocooning: It piqued my curiosity and it became the chrysalis for the woman that I would become and that I am today." she concluded.