Maid Filming Locations: Maid is a Drama Television series which is Created by Molly Smith Metzler and Produced by Colin McKenna, Terri Murphy, and Bonnie R. Benwick. This American Drama Series is Inspired by Maid: Hard Work, Low Pay, and a Mother's Will to Survive by Stephanie Land.
The Series stars Margaret Qualley, Nick Robinson, Anika Noni Rose, Tracy Vilar, Billy Burke, Andie MacDowell, and many more. it follows A young woman named Alex, leaves her abusive boyfriend and moves into an orphanage with her young daughter, where she works as a housecleaner for value maids.
Maid Filming Locations- Where was Maid filmed?
The filming of this Series was originally going to take place in the United States (USA) Principal photography and shooting of this comedy Series began on September 28, 2020, and was completed on April 9, 2021, in Victoria, British Columbia.
An Instagram post from the start of filming was also shared by Tracy Vilar, who plays Yolanda in the series, In this Instagram post, he has written a caption about her look-
Here is a guide to all the locations of Maid Filming Locations:
Are you one of those who loves to discover the filming locations of your favorite Movies or TV Series? This is the right place for you to check the filming locations for various movies and tv series. In the below article, we will see the different places where the Series was filmed.
North America is a Continent and Canada is a country located in North America that consists of ten provinces and three union territories. It extends from the Atlantic to the Pacific Ocean and in its northern part to the Arctic Ocean. It is the second largest country in the world by area. The USA is also a country in North America.
Saanich, British Columbia, Canada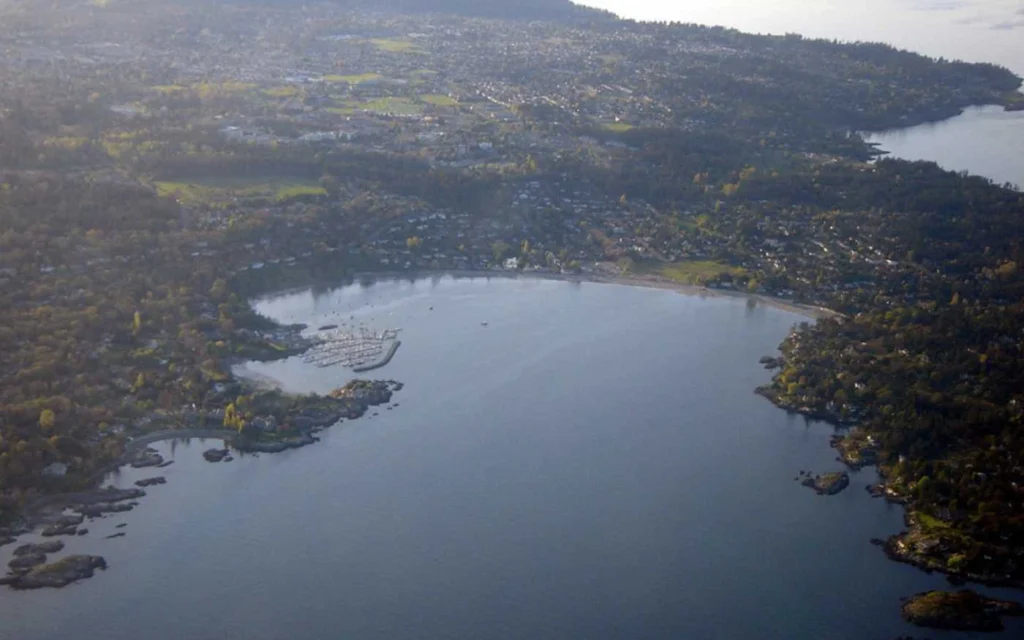 Saanich is a district Municipality in Vancouver Island, Canada. This municipality is within the Greater Victoria Region. As of the 2021 census, it is the eighth most populous city on Vancouver Island.
Several locations here such as the Mackenzie Avenue off-ramp and on-ramp and the Gordon Head Recreation Center were used for lensing. The recreation center at 4100 Lambrick Way is featured as a hospital in the series.
The series is primarily filmed on location in and around the Greater Victoria area, which will feature some of the area's roads and highways. A stunning waterfront home in Ten Mile Point also served as a filming location, As you can see in an Instagram shared by series creator Molly Smith Metzler-
Victoria, British Columbia, Canada
Victoria is a City and the capital of British Columbia, located on the craggy southern tip of Vancouver Island. It is famous for its abundant parkland and its outdoor activities. Several roads and highways in the Greater Victoria area were used by the production to shoot scenes involving the character Alex spending the night on the road.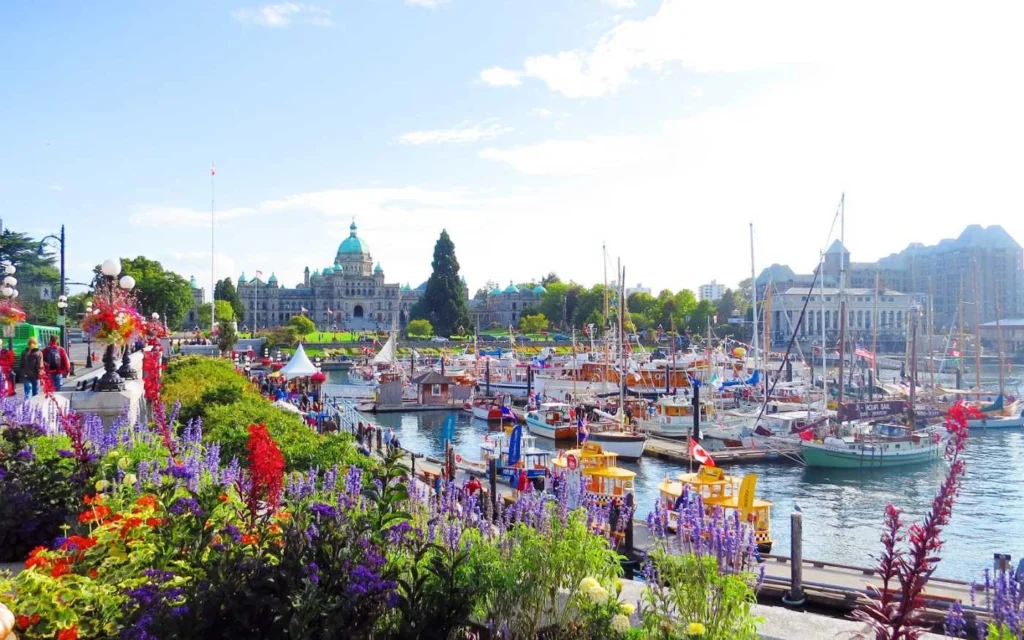 The series was filmed by members of the production team and crew in and around the town of Coalwood, which is located to the southwest of Victoria's capital city, and also lensed the eastern parts of Esquimalt Lagoon, located in Colwood. Production then moved to nearby Langford and some of the feel scenes were shot there.
Creator Molly Smith Metzler also shared some photos from filming in Victoria on her Instagram, adding the location to Victoria, British Columbia-
Vancouver, British Columbia, Canada
Vancouver is a city on the Canadian coast of British Columbia. It is the eighth-largest city in Canada by population. 'Maid' was filmed exclusively in Vancouver. In this movie, you will see the natural scenery of beautiful places located in British Columbia, Canada.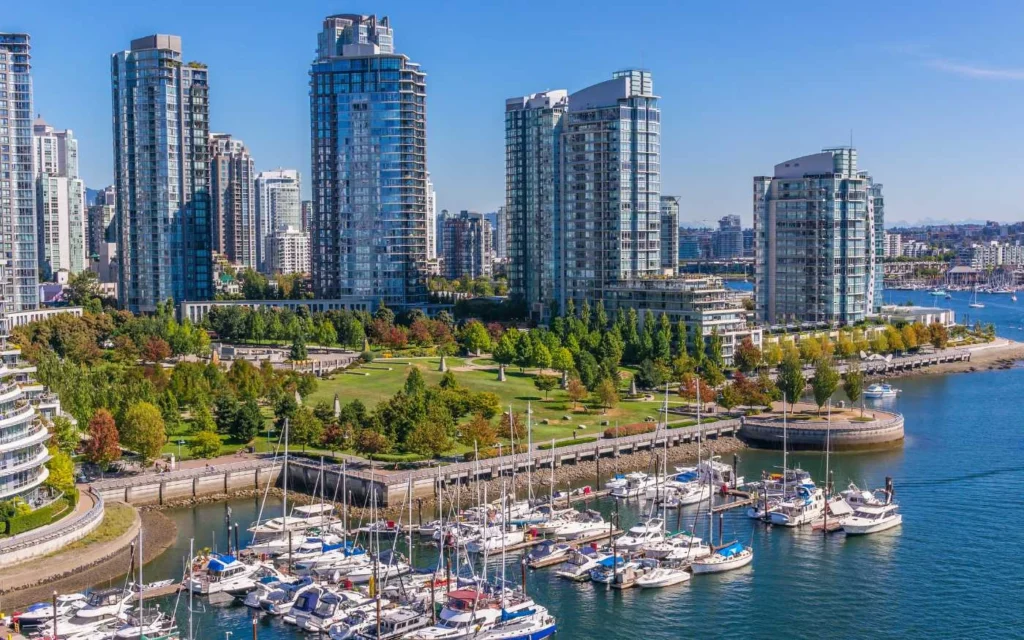 Some scenes of the series are also likely to be shot in Vancouver as you can see the beautiful and diverse landscapes of Vancouver in the series
Maid Overview
A young mother who, after fleeing an abusive relationship, sets out in search of work and finds a job as a house cleaner, struggles to provide a better future for her child.
Maid Official Trailer
American drama limited Television Series Maid premiered on October 1, 2021, with 10 episodes in the United States by Netflix and Warner Bros. Television.
Now, Maid is also Available to Watch on Netflix, Prime Video, Vudu or Apple TV. (External Link: IMDB)
What is the Filming Location of Maid?
Maid was Filmed in North America: Canada.
When was Maid filmed?
Maid filming started on 28 September 2020 to 9 April 2021.
Where can you watch Maid?
Maid is Available to Watch on Netflix, Prime Video, Vudu, or Apple TV.