Leave Her to Heaven Filming Locations: Leave Her to Heaven is a Drama, Film-Noir, Romance, and Thriller Film which is directed by John M. Stahl and Penned by Jo Swerling and Ben Ames Williams.
It is based on Ben Ames Williams' 1944 novel of the same name. The Film Stars include Gene Tierney, Cornel Wilde, Jeanne Crain, Vincent Price, and many more…
When and Where Was 20th Century Fox's Film Leave Her to Heaven Filmed?
Leave Her to Heaven Filming Locations-
📍California, USA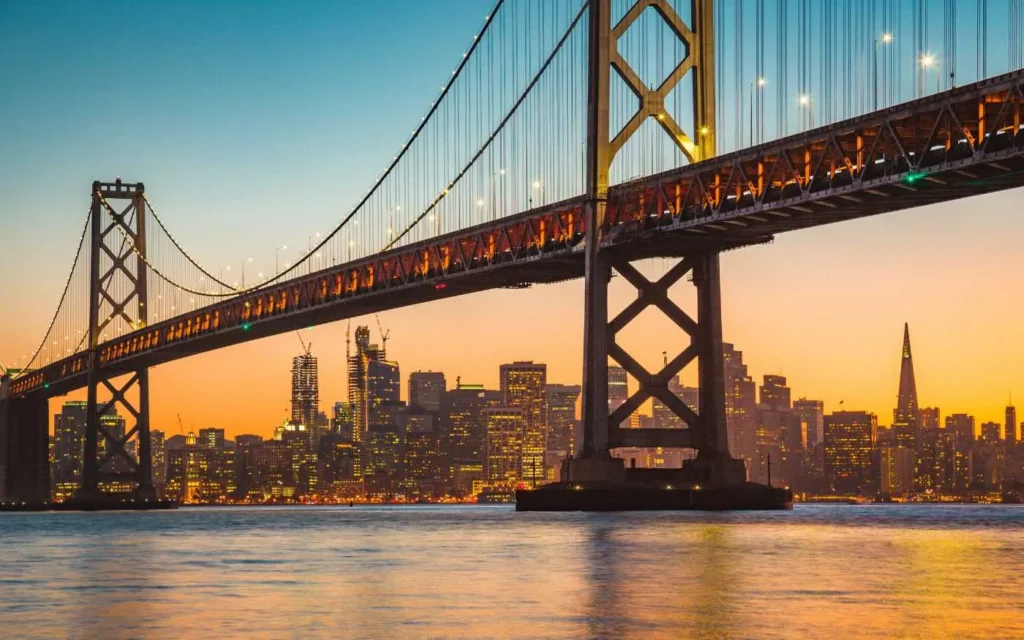 California is a western U.S. state, has a Hollywood sign which adds to its beauty, the venue includes studios such as Universal, Paramount Pictures, and Warner Bros. that offer behind-the-scenes tours. Sacramento is the Capital of California. Los Angeles is a large California city located in the south and the center of the country's film and television industries.
📍Stage 8, 20th Century Fox Studios – 10201 Pico Blvd., Century City, Los Angeles
Address: 10201 W Pico Blvd, Los Angeles, CA 90067, United States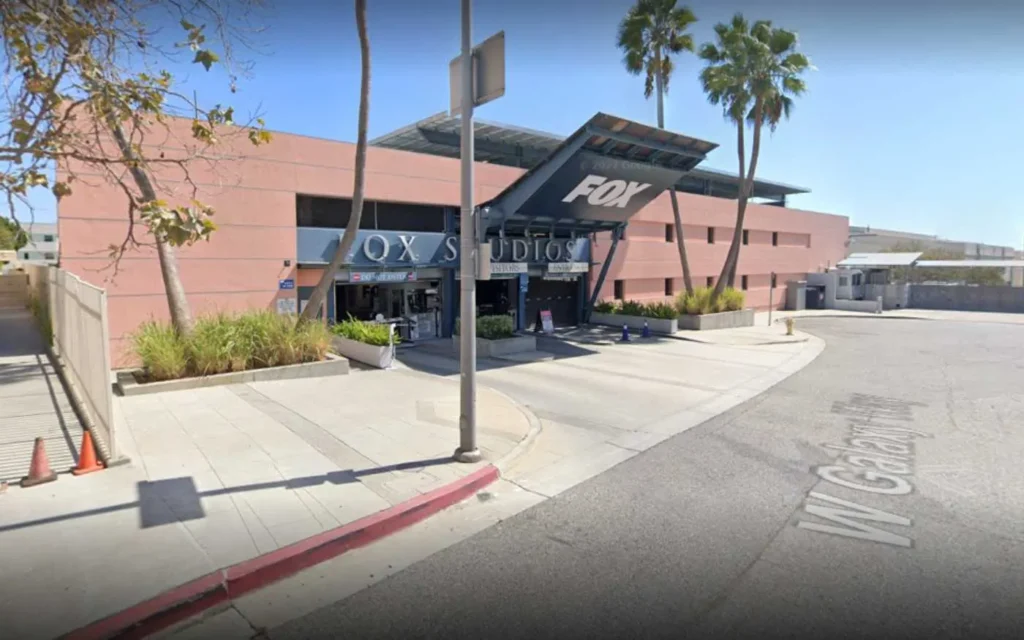 Fox Studio Lot is a Movie studio in Los Angeles, California, and Stage 9 is a Stage in Los Angeles, California which is located at Fox Studio Lot, Leave Her to Heaven Film production team used facilities on Stage 8 of 20th Century Fox Studios, located at 10201 Pico Blvd., Century City.
📍Bass Lake, California
Bass Lake is a Census-designated place in California that is noted for excellent fishing, hiking trails, and warm waters. The lake is located 4.5 miles southeast of Yosemite Forks in Madera County, California, at an elevation of 3,415 feet.
You can see many scenes around this lake in the movie Leave Her to Heaven, mainly the boating scenes shown in the movie are from here.
📍Monterey, California
Monterey is a City in California, It is noted for most of the first places in California, including California's first theater, publicly funded school, brick house, public building, and public library, as well as it is also noted for its printing press which printed The Californian, California's first newspaper.
The city, located primarily on the rugged central coast of Monterey California, was used for the filming of Leave Her to Heaven
📍Pasadena, California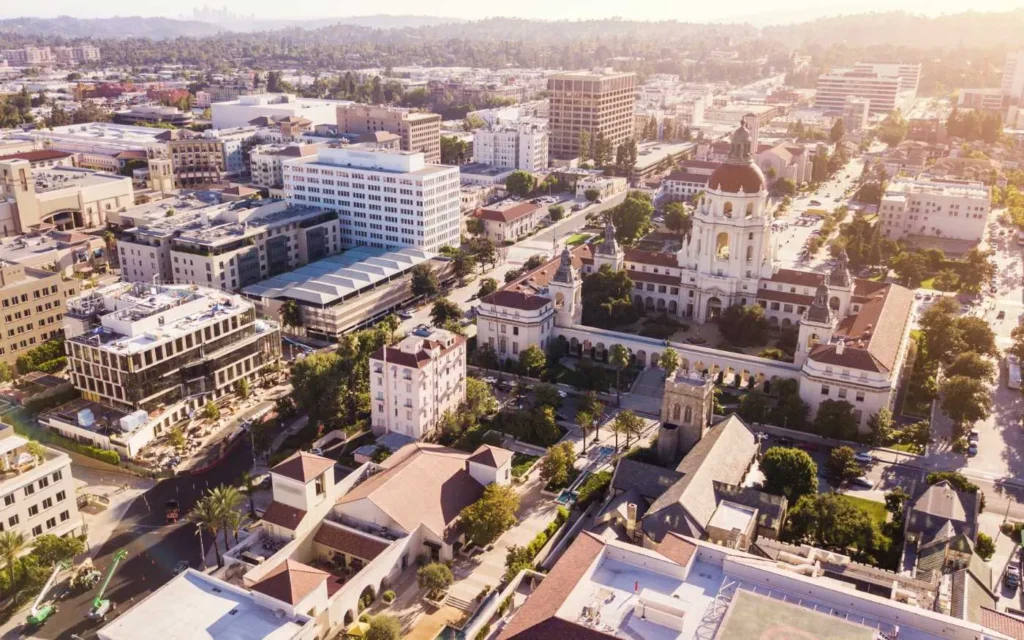 Pasadena is a City in California mainly Located in the northeast of downtown Los Angeles. At its center is Old Pasadena, a shopping and dining district noted for its Victorian and Art Deco buildings. Busch Gardens featured in this movie were actually shot in Pasadena, California.
📍Arizona, USA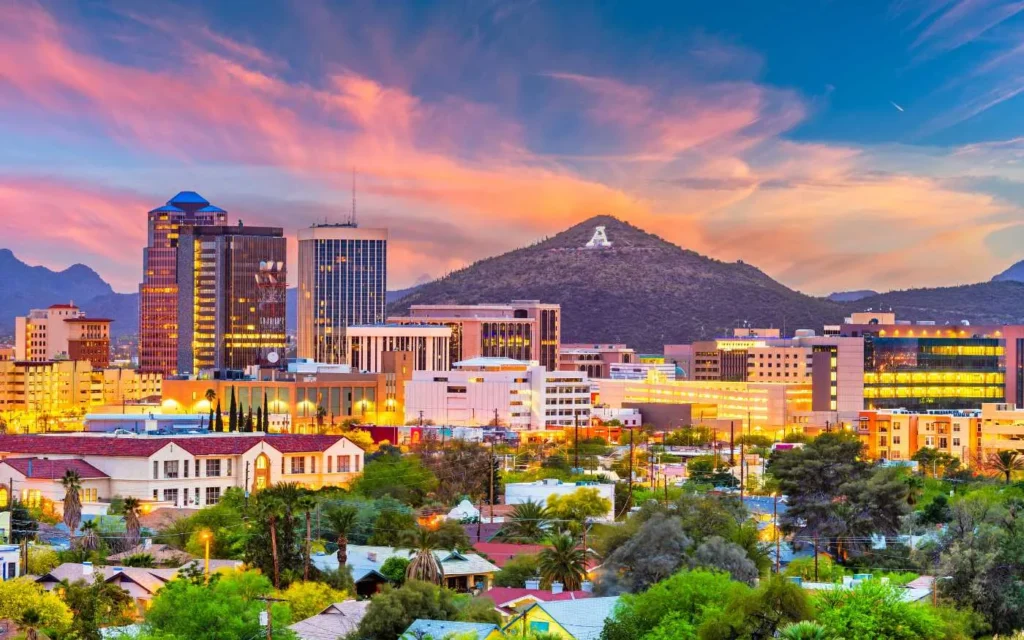 Arizona is the Biggest city and its capital is Phoenix. Arizona is popular for the Grand Canyon, a mile-deep gorge carved out by the Colorado River. You will see many of the Arizona locations in most of the scenes in this movie.
📍Sedona, Flagstaff, Arizona
Sedona is a city that bestrides the county line between Coconino and Yavapai counties in the northern Verde Valley region of the U.S. state of Arizona. Its population was 10,031 as of the 2010 census and is within the Coconino National Forest.
This desert city is located near Flagstaff surrounded by red-rock buttes, steep canyon walls, and pine forests, and famous for its mild climate and vibrant arts community. Sedona was used for the filming of Leave Her to Heaven, like the locations mentioned above.
📍Granite Dells, Prescott, Arizona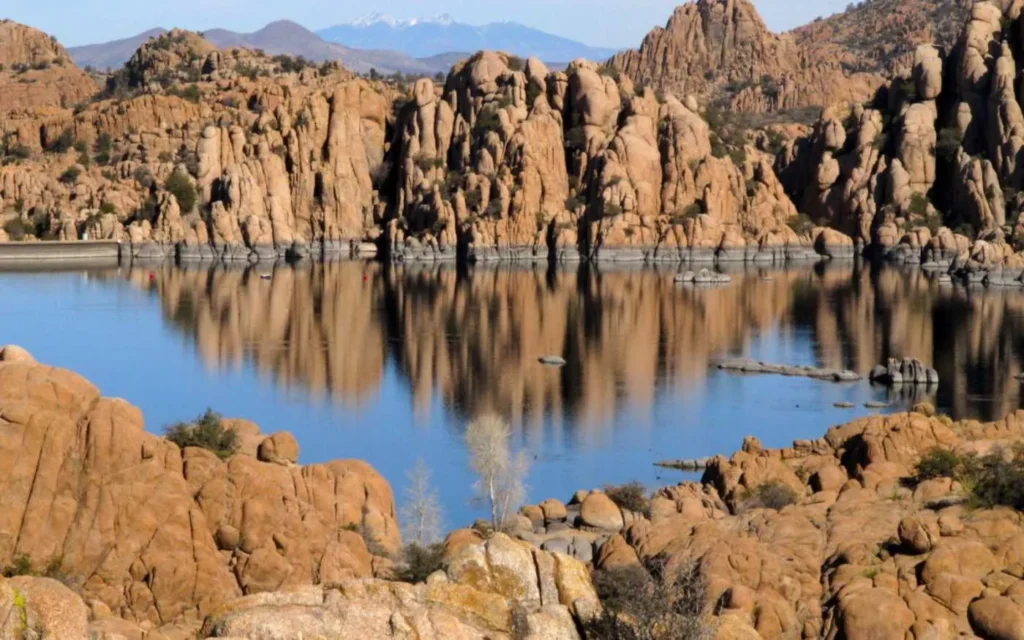 In addition to the other filming locations mentioned above, Granite Dells in Prescott, Arizona was also used for filming, The Granite Dells is a geological feature north of Prescott, Arizona.
📍New Mexico, USA
New Mexico is a US State which is located in the Southwestern United States and noted for its stunning landscapes and diverse array of attractions.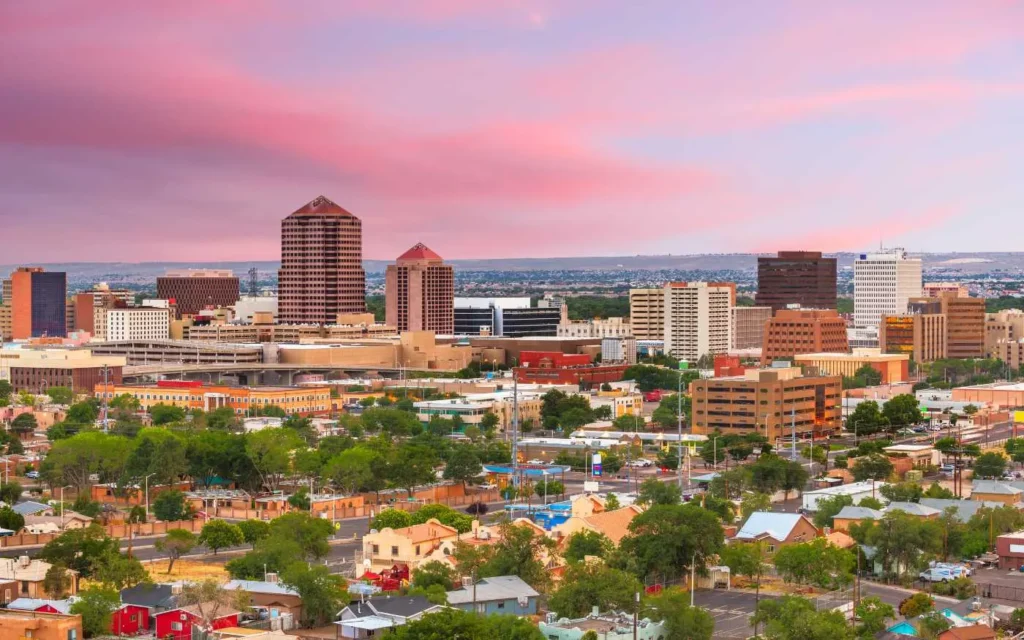 Santa Fe is the capital of New Mexico. It is one of the mountain states of the present Rocky Mountains located in the south of the United States. New Mexico served as the primary filming location for the film Leave Her to Heaven.
📍Wyoming, USA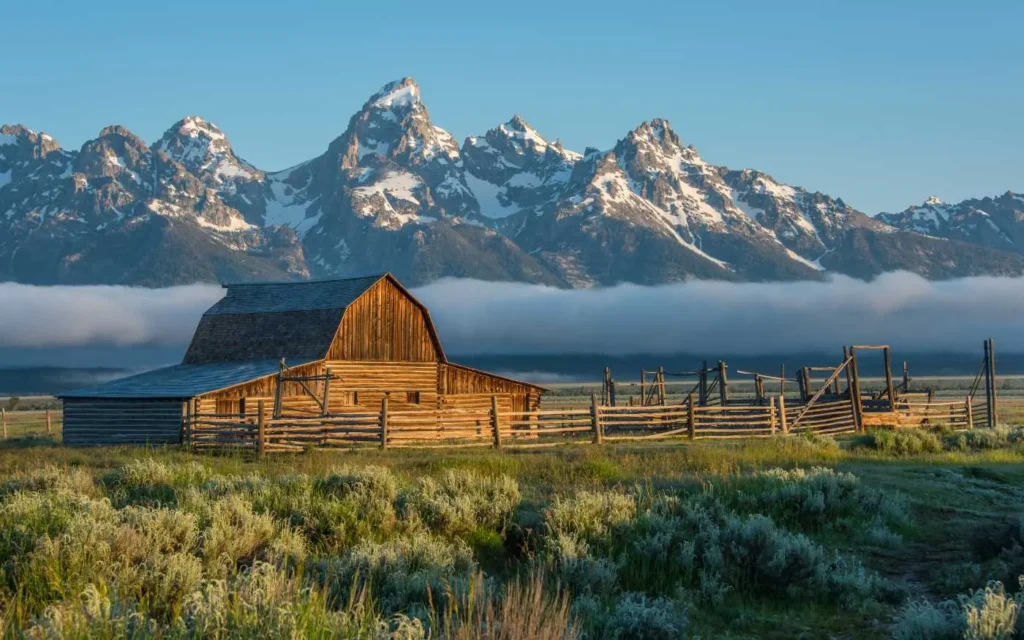 Wyoming is a state which is located in the Mountain West subregion of the Western United States, Cheyenne is the Capital of Wyoming. The long shots and process plates shown in Leave her to heaven were actually filmed in Wyoming, USA.
📍Maine, USA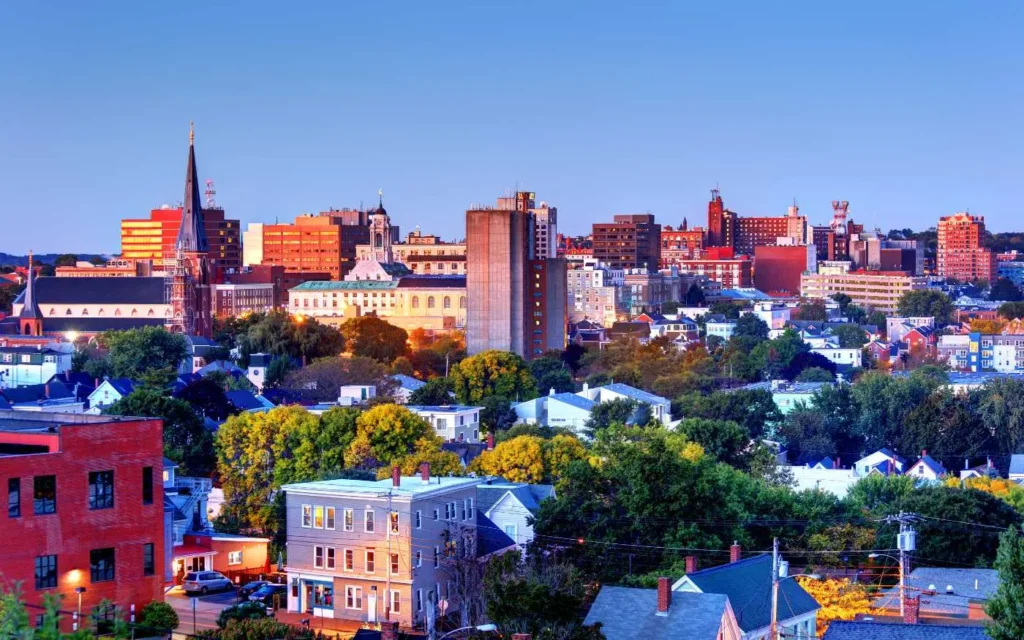 Maine is a US state and Lewiston is a City in Maine, Noted for its diverse restaurants, recreational access to the Androscoggin River, walking trails, parks, and historic landmarks. Maine is also one of the locations selected for filming. Augusta is the capital of Maine.
📍Warm Springs, Georgia, USA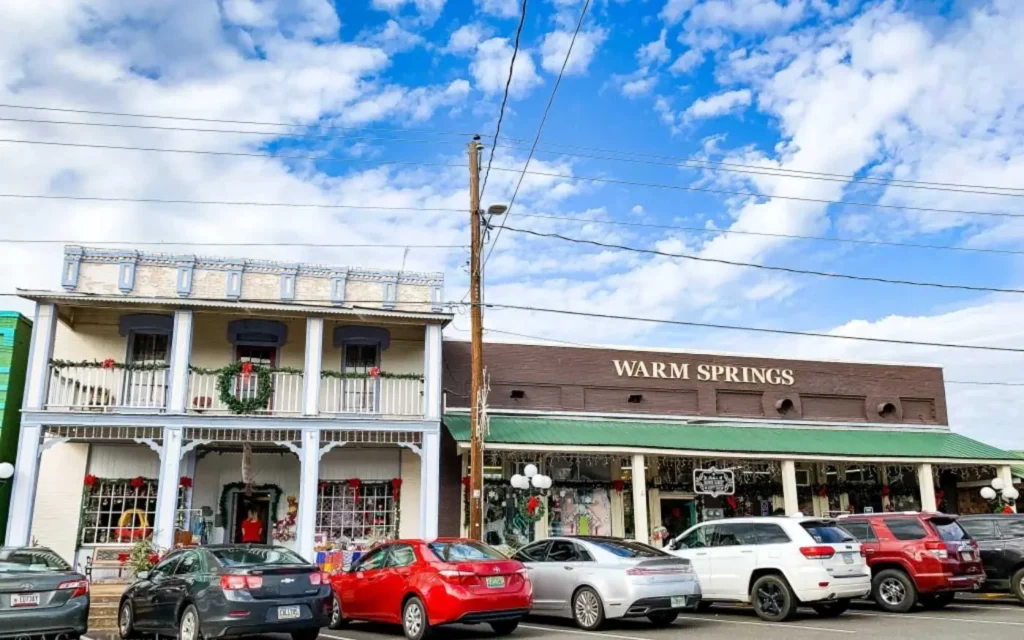 Georgia is a southeastern US state and Atlanta is the Capital of Georgia, this film was shot in several locations in Georgia. This State is noted as Peach State and Peaching Farming, More than 9 million acres of land here is dedicated to agriculture.
The filming unit primarily chose Warm Springs, Georgia for filming. Warm Springs is Mainly located in Georgia's Meriwether County.
People also ask:-
What is the Filming Location of Leave Her to Heaven?
When was Leave Her to Heaven start filming?
When was Leave Her to Heaven end filming?
Leave Her to Heaven starts filming in August 1945.
Leave Her to Heaven Plotline
Leave Her to Heaven Official Trailer