Jennifer Lawrence is well known for speaking her heart out. Jennifer revealed she was in "absolute misery" while filming the 2021 American apocalyptic political satire black comedy film Don't Look Up alongside co-stars Leonardo DiCaprio and Timothee Chalamet.
Jennifer Lawrence in her recent appearance on The Late Show with Stephen Colbert, shared a specific day on set with DiCaprio and Chalamet and shared "Timothée was just excited to be like out of the house [after lockdown]."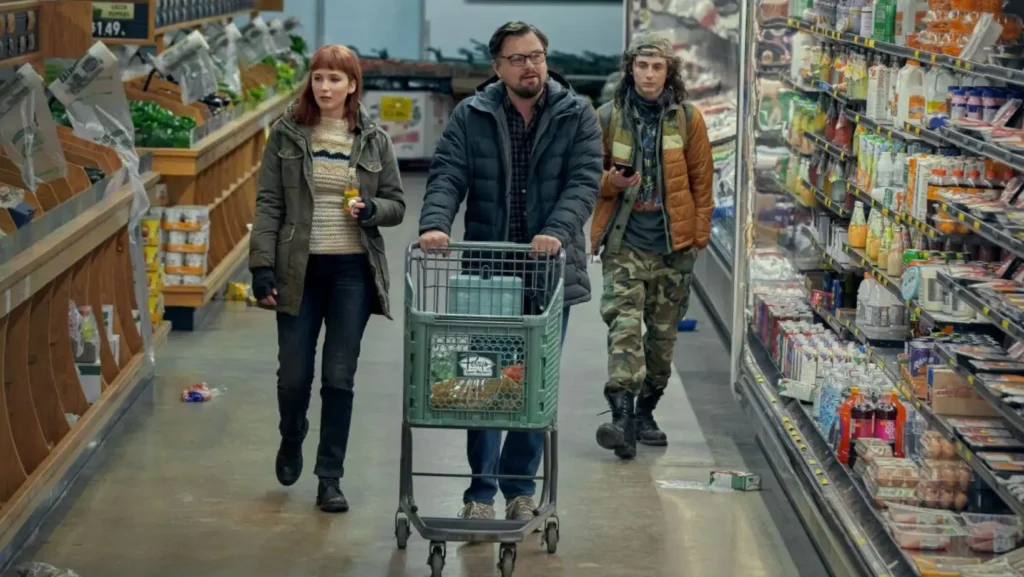 "I think it was, like, his first scene. And Leo had picked the song that was playing in the car and was just, like, 'You know, this song was about, you know, blah, blah, blah.'" she added
She said: "They drove me crazy that day. I don't know what it was. I just remember being in absolute misery that day. It was hell."
Despite Jennifer's frustrations with her two male co-stars, Lawrence said it was "cool" to work with DiCaprio, Chalamet, and other castmates Meryl Streep, Jonah Hill, Timothee Chalamet, Tyler Perry, and Chris Evans.
Here is the trailer for the film "Don't Look Up" released on December 10, 2021, before streaming on Netflix on December 24.