Jennifer Lawrence looks as stunning as ever! Jennifer Lawrence is filming her new commercial and the pictures from the set have left everyone admiring her beauty.
Jennifer was spotted in a sultry backless dress filming for her new project in New York City on June 29, 2023, and she in her backless dress was walking up a fancy set of stairs. The shoot is part of a commercial and Jennifer is part of the cast and is working on it for Dior, according to Just Jared.
Jennifer was also sported in the New York City streets on Wednesday, June 28 along with SoHo and some furry friends. We can't wait to see Jennifer looks incredible and the final product!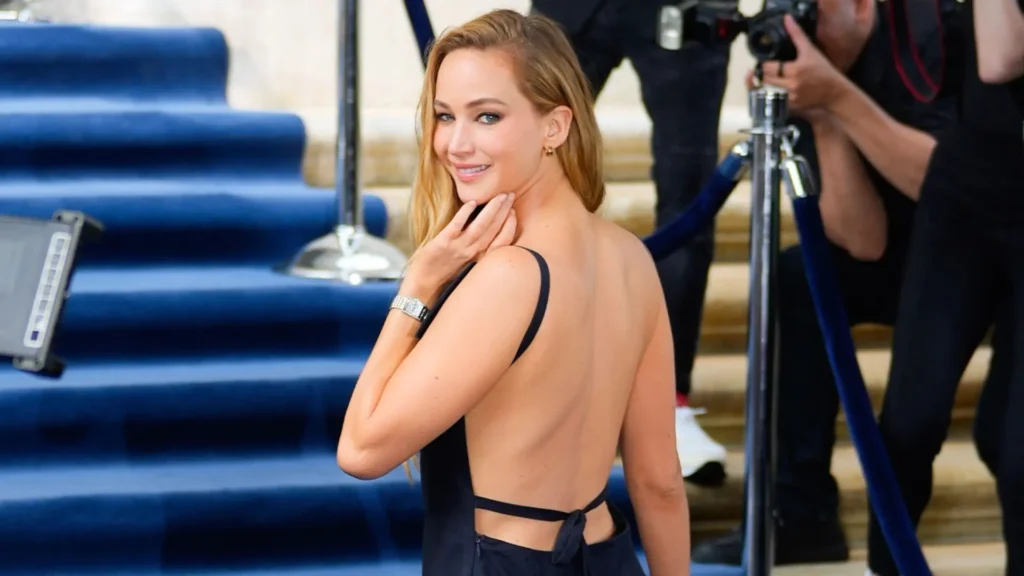 Well, Jennifer also addressed the rumor which involve herself, Liam Hemsworth, and Miley Cyrus recently. "Not true," she told Andy Cohen during a recent appearance on Watch What Happens Live and added by saying "total rumor."
She also commented on Kylie Jenner and Timothee Chalamet's rumored romance and jokingly said, "I don't like that he didn't get my permission, but I support it."