In this house… If you've seen one ghost… You haven't seen them all and all the ghosts are coming back with Beetlejuice 2.
The original fantasy horror comedy film "Beetlejuice" was released in 1988 and after 35 years, Warner Bros. announced that the film is finally getting a sequel. Some of the cast from the original film will reprise their roles for Beetlejuice 2 which includes Michael Keaton and Winona Ryder.
Some additional cast will also be seen in the film which includes Jenna Ortega and Justin Theroux. Winona Ryder and Jenna Ortega were spotted filming Beetlejuice 2 in Hertfordshire, England, on 5th July 2023.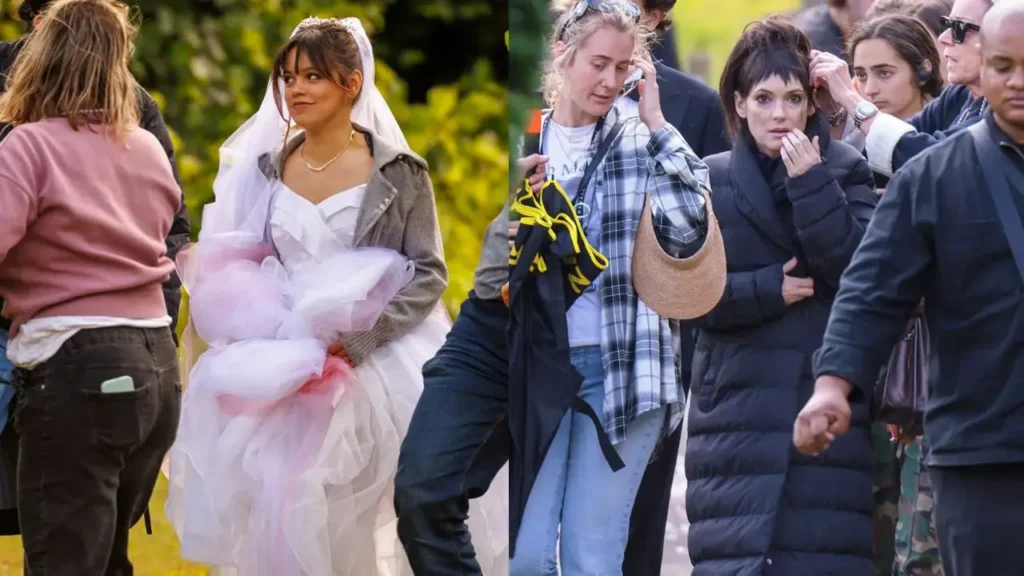 Jenna Ortega was seen wearing a white tulle-laden gown and it appeared to be a wedding scene. Ryder will be reprising her role as Lydia Deetz and was dressed in her goth character and iconic hairstyle with spikey bangs.
Jenna Ortega will be playing Lydia's daughter. Monica Bellucci is set to play Beetlejuice's wife, and Willem Dafoe is set to play a law enforcement officer in the afterlife, Theroux's role has yet to be revealed.
According to Variety, Filming is believed to have started in London in May 2023. According to PEOPLE, the sequel will be directed by Burton and is set to hit theaters on Sept. 6, 2024.