Glamorous Filming Locations 2023: Glamorous is a Comedy and Drama Television Series Directed by Todd Strauss-Schulson and Penned by Jordon Nardino, Justin W. Lo, Ashley Skidmore, Tony L. Gomez, and Celeste Vasquez.
Where was Glamorous filmed?
The filming of this Series was originally going to take place in North America Principal photography and shooting of this Comedy Series began on Jul 11, 2022, and were on November 8 of the same year in Canada. The glamorous series was filmed entirely in Toronto, Ontario, Canada.
Kim Cattrall, who plays Madoline Addison in the series, shared a post on her Twitter account at the start of filming-
So, it begins..#Glamorous #Netflix @Pat_Field @netflix #NancyGould #maryannmarchetti#RandyWilder pic.twitter.com/bhk4Lozpfy

— Kim Cattrall (@KimCattrall) July 12, 2022
Glamorous Filming Locations-
Here is a guide to all the locations of Glamorous Filming Locations:
Are you one of those who loves to discover the filming locations of your favorite Movies or TV Series? This is the right place for you to check the filming locations for various movies and tv series. In the below article, we will see the different places where the Series was filmed.
North America is a Continent and Canada is a country located in North America that consists of ten provinces and three union territories. Ottawa is the Capital of Canada.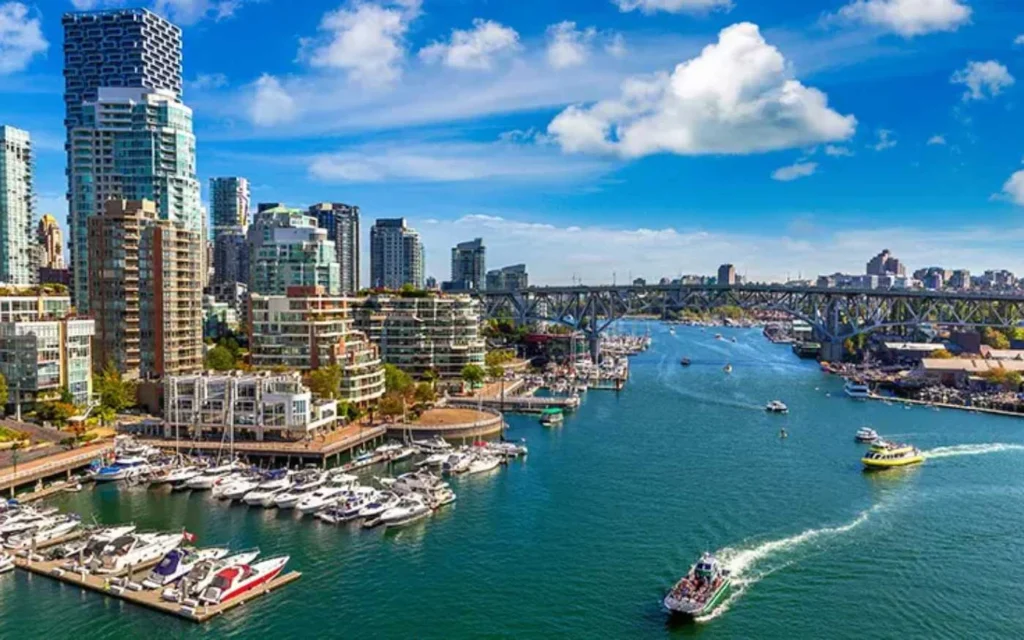 It extends from the Atlantic to the Pacific Ocean and in its northern part to the Arctic Ocean. It is the 2nd largest country in the world by area. The USA is also a country in North America.
Toronto, Ontario, Canada
Ontario is an east-central Canadian Province located on the border of America and its Great Lakes, and Toronto is a major City in Canada and the Capital of Ontario, located along the northwestern shore of Lake Ontario.
It is a dynamic metropolis, with skyscrapers and many parks such as Queen's Park, sports facilities, zoos, and many green spaces. Ontario's capital Toronto has also been chosen as the filming location for the Glamorous Series.
In late 2022, members of the show's cast and crew were seen in and around the Bisha Hotel Toronto at 80 Blue Jays Way in Toronto, suggesting that the filming unit may have used this hotel for filming as well.
The director of the series, Todd Strauss-Schulson, shared a few pictures from the filming along with the location in Toronto, Ontario on his Instagram account:
Glamorous Overview
Marco Mejia, a young gender non-conforming gay man, has his life stuck until he lands a job working for famous makeup mogul Madeoline Addison.
Glamorous Official Trailer
An eight-part 2023 Australian comedy television series Glamorous first premiered on June 22, 2023, with ten episodes in the United States by CBS Studios, Two Shakes Entertainment, and Netflix.
Now, Glamorous is also Available to Watch on Netflix Official Site. (External Link: IMDB)
What is the Filming Location of Glamorous?
Glamorous was Filmed in North America: Canada.
When was Glamorous filmed?
Glamorous filming started on Jul 11, 2022, to Nov 8, 2022.
Where can you watch Glamorous?
Glamorous is Available to Watch on Netflix Official Site.
In which town was Netflix's Glamorous filmed?
Glamorous series was filmed in Toronto, Ontario, Canada.