Ganglands Filming Locations: Ganglands is a French action crime drama streaming television series created by Hamid Hlioua and Julien Leclercq.
The series also stars Tracy Gotoas, Salim Kechiouche, Sami Bouajila, Sofia Lesaffre, Noureddine Farihi, Geert Van Rampelberg, Frank Onana, Aron Kto, and many more.
When and Where was Ganglands filmed?
| | |
| --- | --- |
| Series Name | Ganglands |
| Genres | Action, Crime, Drama, Thriller |
| Filming location | Belgium and France |
| Filming Dates | August 2020 to December 2020. |
| Release Date | 24 September 2021 |
Where Ganglands Filming Locations- Where was Ganglands filmed?
Ganglands Filming Locations (Season 1)
The filming of the series took place in August 2020 and wrapped up in December 2020 in Belgium and France, particularly in the Brussels-Capital Region and Lille. In the below article, we will see the different locations where the series was filmed.
1. Brussels-Capital Region, Belgium
Brussels is Belgium's capital and the European Union headquarters. Out of all the regions, Woluwe-Saint-Pierre is used as one of the primary locations and is situated in the eastern part of the region.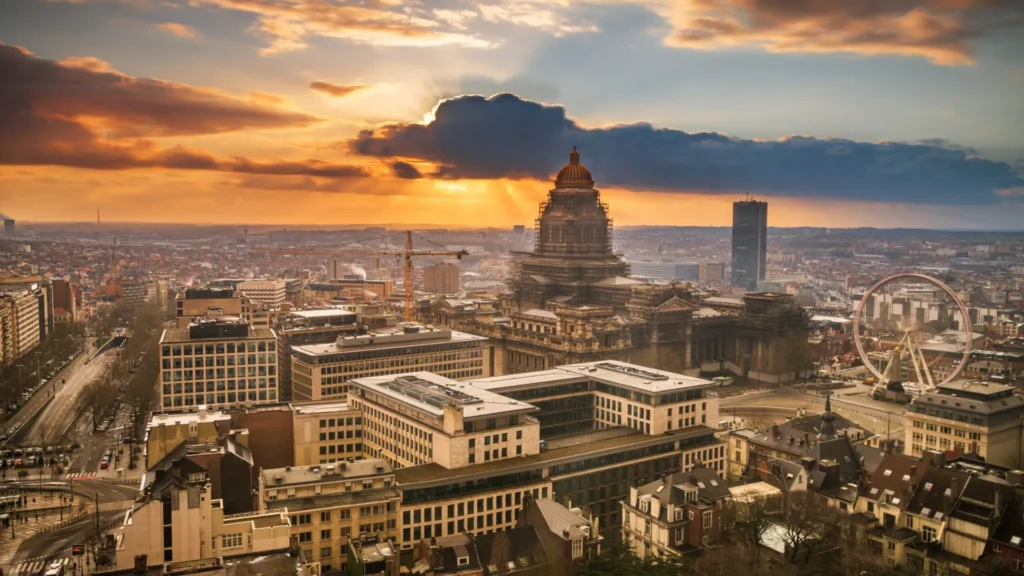 The filming cast and crew used the locales of the City of Brussels and you can spot the Avenue de Tervuerenin in the series it is the greenest capital in all of Europe. The series also uses Ciné Cascade to film several live-speed action scenes.
2. Lille, France
Lille is a City in France, it is also the capital of the Hauts-de-France region, Located near the border with Belgium. The filming unit was spotted recording some scenes of the show in and around Tramontana Ristorante at 33 Rue d'Isly in Lille.
Ganglands Season 2 Filming Locations:-
Episode 1 of the second season of the series Ganglands was filmed at Steigenberger Wiltcher's Grand Hôtel located in Avenue Louise, Brussels, Belgium. Whose address is Av. Louise 71, 1050 Bruxelles, Belgium, Steigenberger Wiltcher's is a 5-star hotel.
Ganglands Movie Overview
The series follows Mehdi a robber, and Liana, a thief, getting involved in a war between drug dealers and collaborate to save their loved ones.
Ganglands Official Trailer
The first season of the series was released on Netflix on 24 September 2021 and the second season was released on 17 February 2023, also with six episodes. (External Link: IMDb).
What is the Filming Location of Ganglands?
Ganglands has filmed in Belgium and France.
When was Ganglands filmed?
Ganglands started filming from August 2020 to December 2020.
Where can you watch Ganglands?
Ganglands is available on Netflix.