Forest Gump Filming Locations: Forrest Gump is a 1994 American comedy-drama film directed by Robert Zemeckis and written by Eric Roth and stars Tom Hanks, Robin Wright, Gary Sinise, Mykelti Williamson, Sally Field, and many more.
The film Forest Gump follows several decades in the life of a slow-witted and kindhearted Alabama man named Forrest Gump (Hanks) and his experiences in the 20th-century United States. The film differs substantially from the novel.
Forest Gump Filming Locations- Where was Forest Gump filmed?
| | |
| --- | --- |
| Film Name | Forest Gump |
| Filming location | United States: Georgia, South Carolina, Washington, North Carolina |
| Filming Dates | 8 August 1993 and ended in December of the same year |
| Release Date | July 6, 1994 |
Forest Gump Filming Locations- Where was Forest Gump filmed?
Forest Gump Filming Locations
Forest Gump shooting places have first entertained strangers on a Savannah park bench with tales of American history and boxes of chocolate, however, the movie remains an archetypal part of the nation's film pattern.
Famous Forest Filming Locations in the US
Conceivably equally iconic are the film's locations extensive in breadth and the movie transports onlookers from the American South to Vietnam. Forrest's version of American history bounces the line at Bubba Gump Shrimp Co. and takes a trip to one of these locations.
Prominent Locations in the United States
While watching a movie it is too easy to transport ourselves to another time or location without even giving it a second thought. If you take the time to visit some of these locations and might just gain a whole new respect for moviemakers and their ability to transform a movie location into something new and exciting that is not even identifiable.
1. Chippewa Square, Savannah, GA
Address: Savannah, GA 31401, USA
Chippewa Square is one of the most known squares in all of Savannah which is at the midpoint of everything. Chippewa Square is one of the 22 squares of Savannah, Georgia, United States. This location is located in the middle row of the city's five rows of squares, on Bull Street and McDonough Street, and was put together in 1815.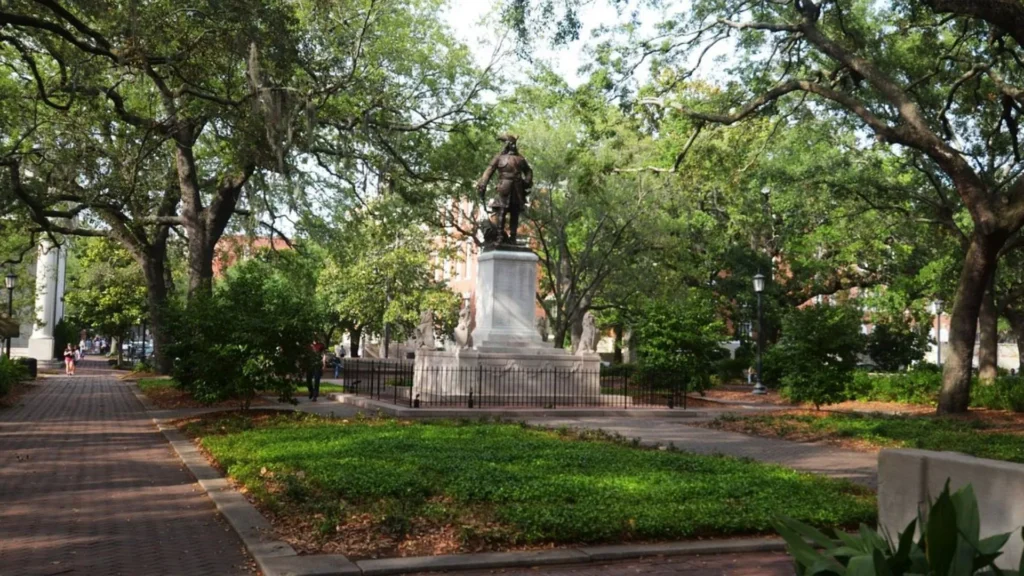 Chippewa Square is south of Wright Square, west of Colonial Park Cemetery, north of Madison Square, and east of Orleans Square. The oldest building on the square is The Savannah Theatre, at 222 Bull Street.
The park bench scene in the 1994 film Forrest Gump was filmed on the north side of Chippewa Square. The bench was a spun glass prop, instead of one of the park's real and real benches.
2. Yemassee, South Carolina
Yemassee is a small Lowcountry town in Beaufort and Hampton counties in the U.S. state of South Carolina and it has a population of 1,027 at the 2010 census. Yemassee is located close to the borders of Colleton and Jasper counties.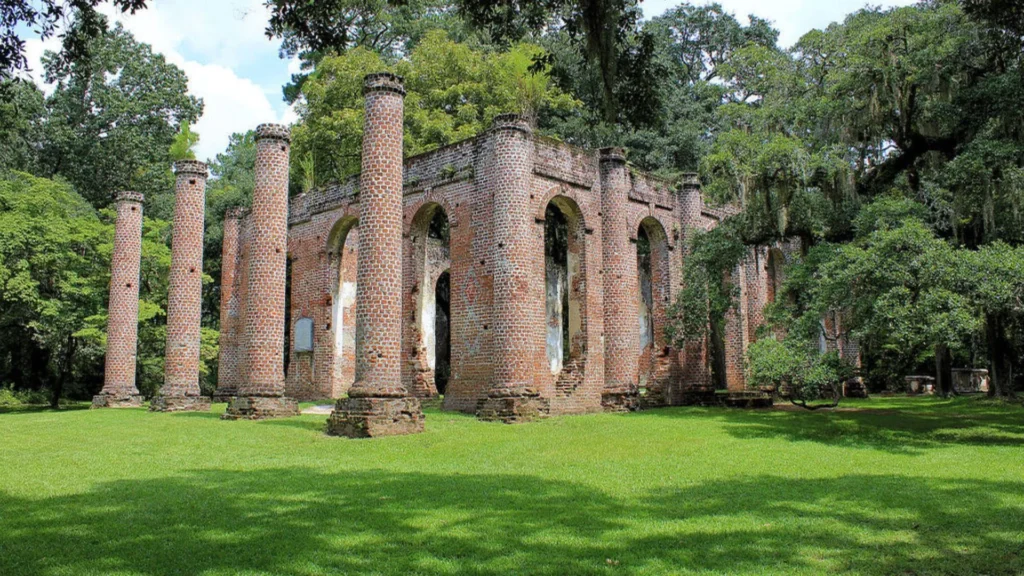 The Beaufort County portion of Yemassee is incorporated within the Hilton Head Island-Bluffton-Beaufort, SC Metropolitan Statistical Area. Yemassee hosts one of the few commercial procreation facilities for non-human primates in the United States, Alpha Genesis, Inc., which will serve as a crucial employer for the town.
Most of the scenes from Forrest's youth in the imaginary town of Greenbow, Alabama and were filmed in South Carolina, in the company of the small towns of Yemassee and Beaufort.
3. Hunting Island State Park, South Carolina
Address: 15 miles east of Beaufort, South Carolina
Hunting Island is a 5,000-acre concealed semi-arid railing island which is located 15 miles east of Beaufort, South Carolina, United States in between Harbor Island and Fripp Island. It has been categorized as a state park since 1935.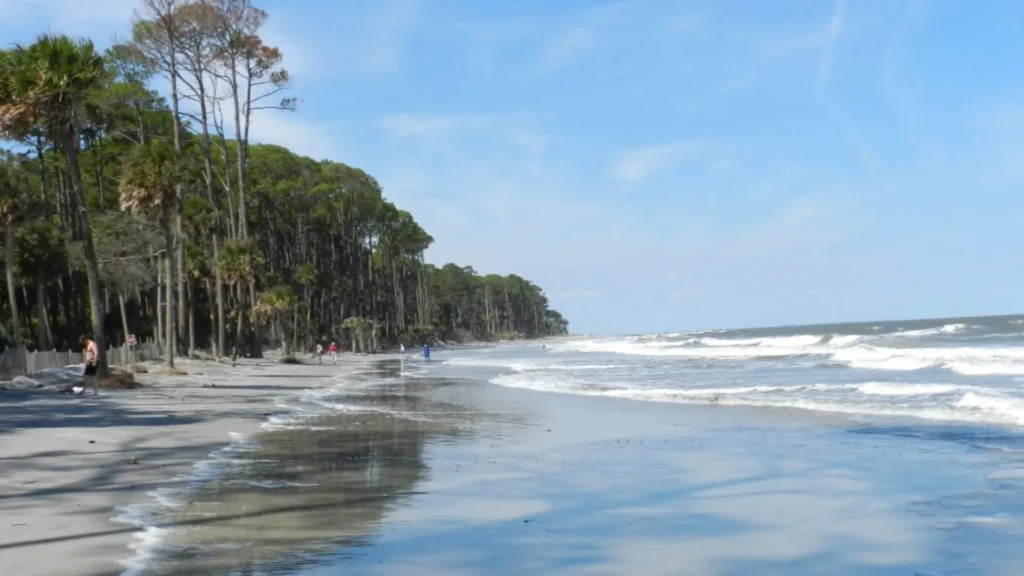 It is the most visited state park facility in South Carolina and is a part of the ACE Basin embayment reserve area. The park is known for its 19th-century lighthouse which supports its name. The park beach has been promoted in several travel publications and was recorded in 2013 as a Top 25 beach in the United States by TripAdvisor.
4. Lincoln Memorial Reflecting Pool, Washington, DC
Address: 2 Lincoln Memorial Cir NW, Washington, DC 20024, USA
The Lincoln Memorial Reflecting Pool is the largest reflecting pool which is located in Washington, D.C., United States. It is a long and large rectangular pool located on the National Mall which is straightly east of the Lincoln Memorial with the Washington Monument to the east of the reflecting pool.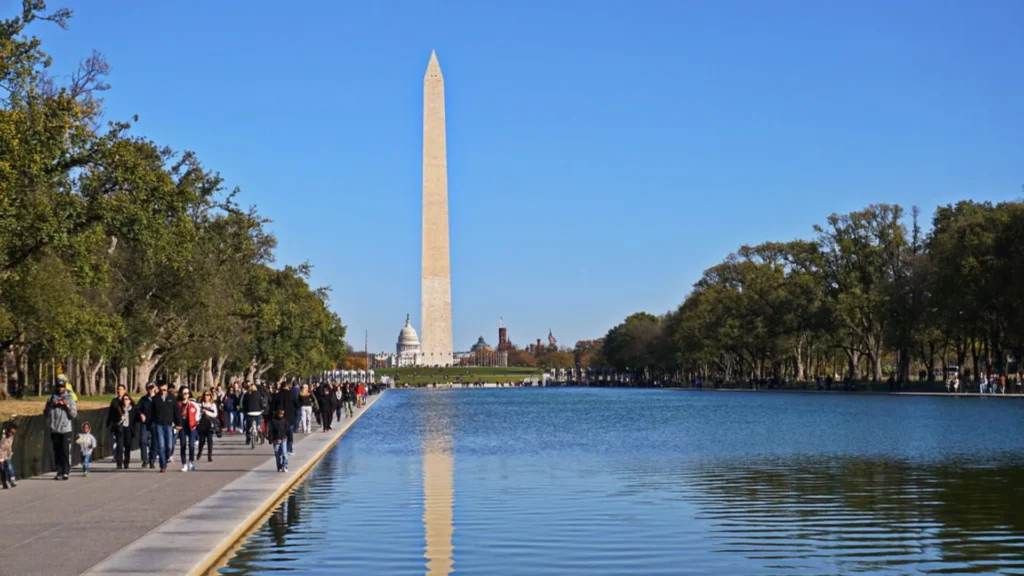 This is part of the epochal image of Washington and hosts many of the 24 million visitors a year who visit the National Mall.
Forrest attends a reunion in Washington DC to catch a glance and peek of his childhood best friend Jenny covering the throwback pool between the Washington Monument and the Lincoln Memorial in an alternative iconic scene.
5. Blue Ridge Parkway, North Carolina
The Blue Ridge Parkway is a National Parkway and All-American Road in the United States eminent for its picturesque beauty. The Blue Ridge Parkway is America's longest linear park which runs for 469 miles throughout 29 Virginia and North Carolina counties, associating Shenandoah National Park with the Great Smoky Mountains National Park.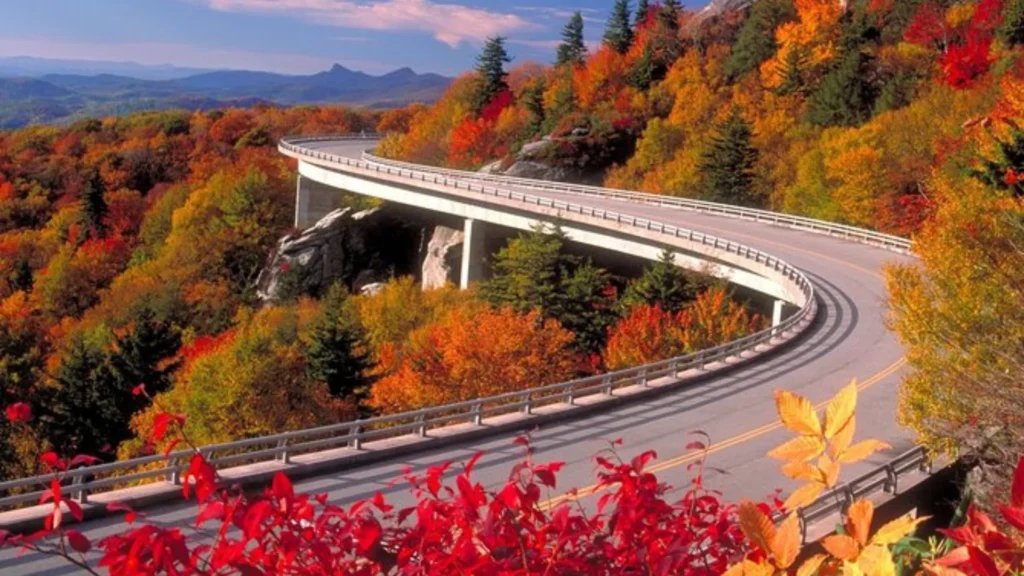 It runs along the spine of the Blue Ridge and is a major mountain chain that is part of the Appalachian Mountains. Its southern terminus is at U.S. Route 441 on the partition between Great Smoky Mountains National Park and the Qualla Boundary of the Eastern Band of Cherokee Indians in North Carolina which travels north to Shenandoah National Park in Virginia.
This film is shot in the United States in Georgia, Maine, South Carolina, Utah, Arizona, California, North Carolina, Montana, and Washington. Additionally, the film has also been shot at the University of Southern California, Glacier National Park, Orange, Varnville, The Ebell of Los Angeles – 743 S Lucerne Blvd, etc.
The roadway continues through Shenandoah as Skyline Drive, an indistinguishable road that is in charge of by a different National Park Service unit. Skyline Drive and the Virginia highway are part of the Blue Ridge Parkway and are part of Virginia State Route 48. (External Link: IMDb)
Forest Gump Official Trailer
American epic comedy-drama film Forrest Gump was released on July 6, 1994, in the United States by Paramount Pictures.
What is the Filming Location of Forest Gump?
Forest Gump has filmed in the United States: Georgia, South Carolina, Washington, and North Carolina.
When was Forest Gump filmed?
Forest Gump started filming in August 1993 and ended in December of the same year.
Where can you watch Forest Gump?
Forest Gump can be watched on Netflix, Prime Video, Redbox., ROW8, Vudu, or Apple TV on your Roku device.