The keyboardist and one of the vocalists of Fleetwood Mac Christine Anne McVie was an English musician, singer, and songwriter who died on 30 November 2022.
McVie died on 30 November 2022 in a hospital at the age of 79 after a brief illness. McVie's death news was announced by her family members through social media. Fellow band member Stevie Nicks also said McVie had been her best friend in the whole world.
Fleetwood Mac also said in a joint statement "There are no words to describe our sadness at the passing of Christine McVie,".
The certificate, obtained by the Blast about the death of McVie informed the stroke as the primary cause of death. According to Mayo Clinic, "An ischemic stroke occurs when the blood supply to part of the brain is interrupted or reduced, preventing brain tissue from getting oxygen and nutrients."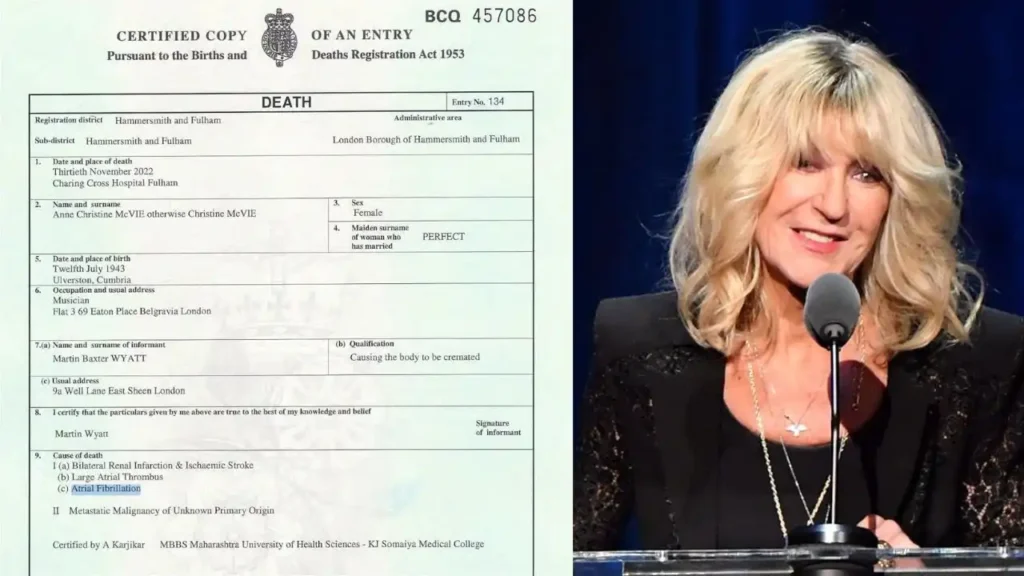 According to the Blast, The secondary cause of death on the certificate was "metastatic malignancy of unknown primary origin. Cancer had spread in her body where the primary source or tumor is not detected.". The certificate also includes "atrial fibrillation and large atrial thrombus."