Where was Empire of Light filmed?
Empire of Light Filming Locations-
Are you one of those who loves to discover the filming locations of your favorite Movies or TV Series? This is the right place for you to check the filming locations for various movies and TV series.
Margate, England
Margate is a town on England's southeast coast known for its sandy beach. The cast and crew came to Margate and transformed it into a set to film different scenes of the film.
The exteriors of buildings in Margate were renovated and transformed into a whole new site to film the scenes of the movie. The crew also built a complete replica cinema foyer on the Margate seafront within an unused space and the footpaths along the Margate seafront were also transformed into a winter for the snow scene, and a rain machine on sunny days for rain. Hilary's apartment was also filmed at Paragon Court, 21 Fort Paragon in Margate.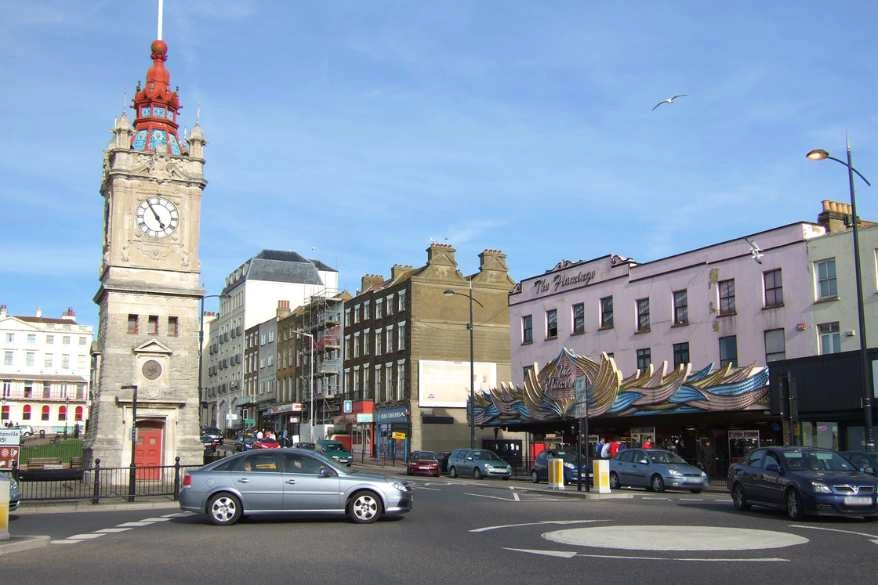 Sam Mendes explains why he chose Margate for filming "I was drawn to this particular place because it offered so much opportunity in the scale of the visual landscape"
"It's where JMW Turner painted most of his famous paintings he went there because he said that the skies were the finest in Europe. It's where TS Eliot wrote Waste Land, sitting in a shelter just outside of the cinema looking out over the beach and the grey sea that sits beyond. There's a breadth about the place, which gives it poetry and cinematic scope." he added.
Dreamland Margate, Margate, United Kingdom
Address: 49-51, Marine Terrace, Margate CT9 1XJ, United Kingdom
Dreamland Margate is an amusement park and entertainment center based on a traditional English seaside funfair in Margate, England. The amusement park with new and historic rides like the Scenic Railway and Gallopers, a roller room, and a street food court. The cast and crew also filmed in and around the location.
The Margate seafront
The Margate seafront is one of the filming locations of the film which can be seen multiple times. The main sands and the Nayland Rock Shelter are used as the place where TS Eliot wrote a section of The Waste Land. The Sands Café and Marina Café, both on Marine Drive overlooking the beach can also be seen in the film.
The Old Town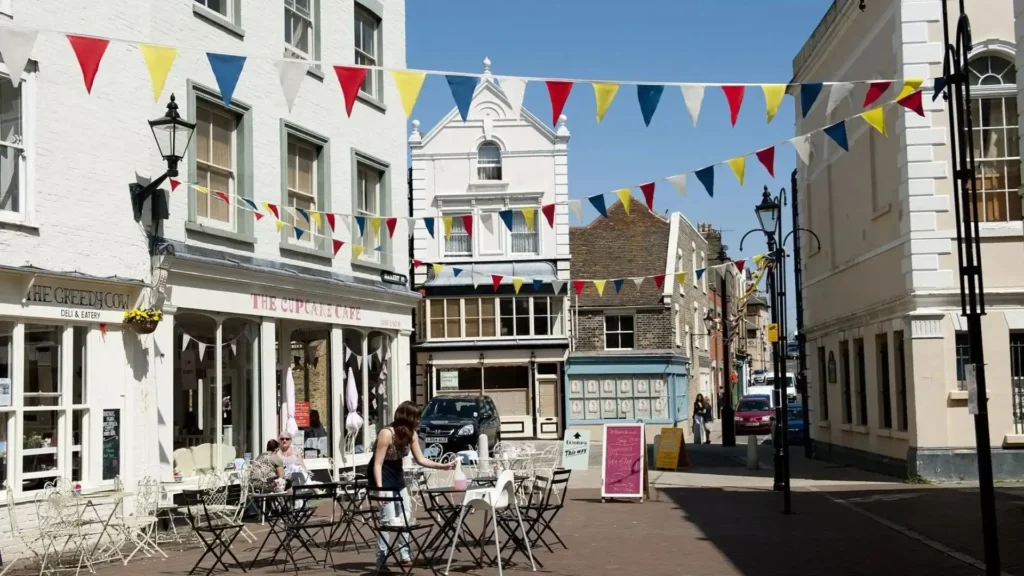 The Old Town is home to vintage shops, galleries, restaurants, cafes, and pubs. Margate's historic neighborhood was also one of the filming locations. The Mayor's Parlour in the former Town Hall on Market Street was used as a doctor's office in the film and the cast and crew filmed in and around the town.
Empire of Light Official Trailer
Empire of Light premiered at the Telluride Film Festival on 3 September 2022 and release by Searchlight Pictures in the United States on 9 December 2022 and was released theatrically in the United Kingdom on 9 January 2023. (External Link: IMDb)