The sequel to Netflix's super hit Extraction 2 starring Chris Hemsworth who will be back with the character Tyler Rake and director Sam Hargrave.
Director Sam Hargrave while have a conversation with Empire Magazine has explained the incendiary lengths the production team and the cast and crew went to in order to achieve new heights.
"For me, the image of Chris Hemsworth on fire beating the shit out of a bunch of prisoners, while on fire, in the show was something that I couldn't pass up. Hats off to Chris. It wasn't CG fire. And he had to do it over and over." he started
"I don't know a lot of people, let alone Hollywood A-listers, who are gonna let you light them on fire while on camera. It may just be his arm, but if the wind blows the wrong way, the moneymaker's right here." he added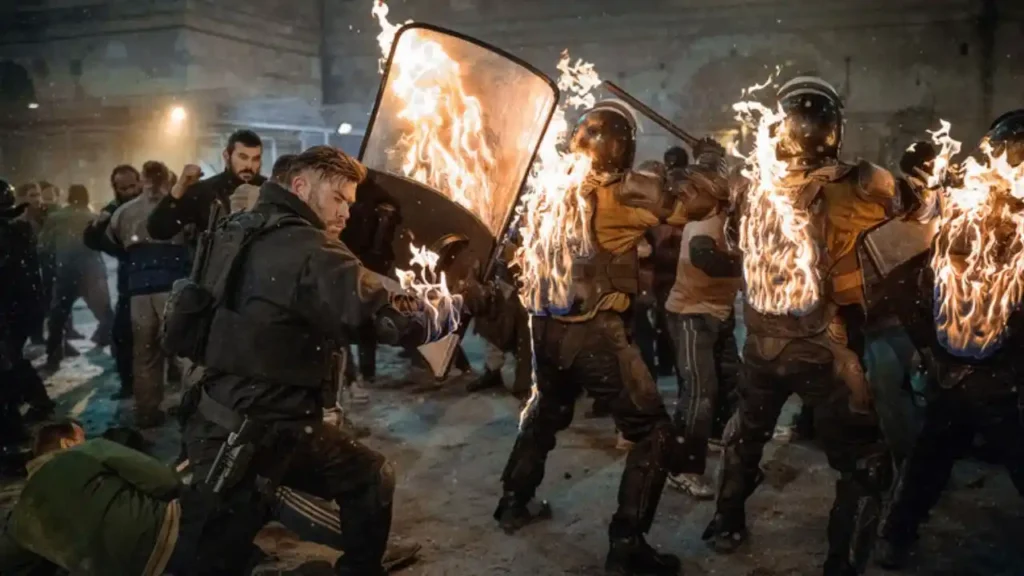 "We had a bunch of different jackets all prepped for him, with different layers. But we lit Chris Hemsworth on fire, and he beat up a bunch of guys all night. It was pretty incredible to watch." Sam Hargrave said.
Originally the shot was planned as a 14-minute but it was exceeded to 21-minute shot and further Hargrave explained "We build in certain stitch points where we could,"
"But in those broken-up pieces you still have sequences that will be between 30 seconds and a minute-and-a-half. Sometimes there are 50, 60. 75 moves in a row with dozens of stunt performers. And it was at night, in the middle of winter. Chris had red ears and a red nose because he was freezing." Sam Hargrave concluded.