Dark Harvest Filming Locations: Dark Harvest is a 2023 fantasy horror film that was directed by David Slade and the screenplay is written by Michael Gilio.
The horror film is based on the novel of the same name which came out in 2006 and was penned by Norman Partridge.
It stars Casey Likes, Emyri Crutchfield, Dustin Ceithamer, and Alejandro Akara in the leading cast and is produced by David Manpearl and Matt Tolmach with executive producers Michael Gilio and Pamela Hirsch.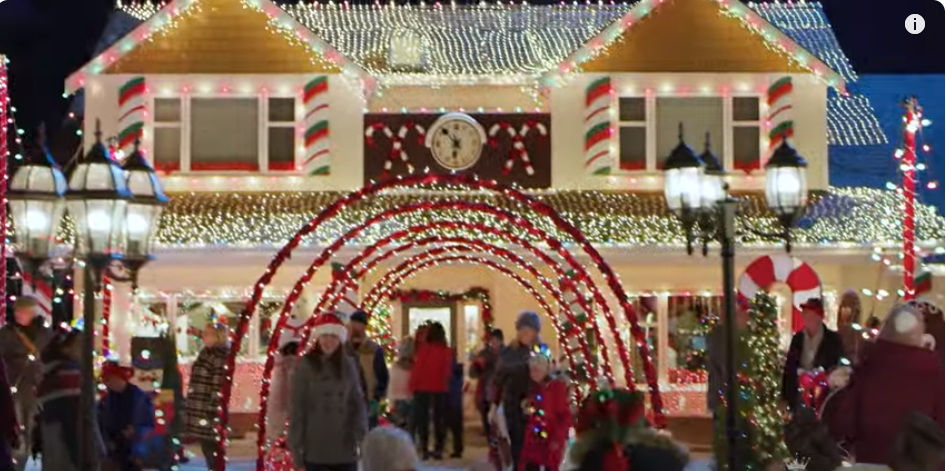 | | |
| --- | --- |
| Name | Dark Harvest |
| Genre | fantasy horror |
| Filming Location | Manitoba, Canada |
| Filming started | 25 August 2021 to October 2021 |
| Release Date | October 13, 2023 (United States) |
Dark Harvest Filming Locations (2023)
Dark Harvest Filming Locations
Dark Harvest was filmed primarily in Manitoba, Canada. The cast and crew went to several places in Manitoba to shoot the key scenes for the film. Beausejour and Winnipeg were the selected locations for the filming in Manitoba.
Emyri Crutchfield played Kelly Haines shared a post on 2nd, June 2021 revealing that the film will be shot in Canada and she can't wait to go to Canada.
"We're going to be filming in Canada, which is something else checked off my list now. This is going to be so much fun, literally can't wait to start working and to go to Canada, lol! ✨"
Are you interested in knowing about the filming locations of your favorite movies and TV shows? Our article provides a comprehensive guide to the different places where various productions were filmed.
When and where was Dark Harvest Filmed?
The filming for the horror film, Dark Harvest started in the month of August 25, 2021, and ended in the last days of October 2021 in Manitoba, Canada.
One of the main characters, Casey Likes who plays Richie Shepard in the film shared a post via Instagram on 28, October 2021 and revealed in a caption that the filming has ended.
He captioned, "moments from one of the most meaningful experiences of my life, featuring some of the most meaningful people I've ever met. that's a wrap on Dark Harvest."
The production team used the breathtaking scenery and idyllic locations of Beausejour and Winnipeg in Manitoba, Canada to capture the scenes.
Manitoba, Canada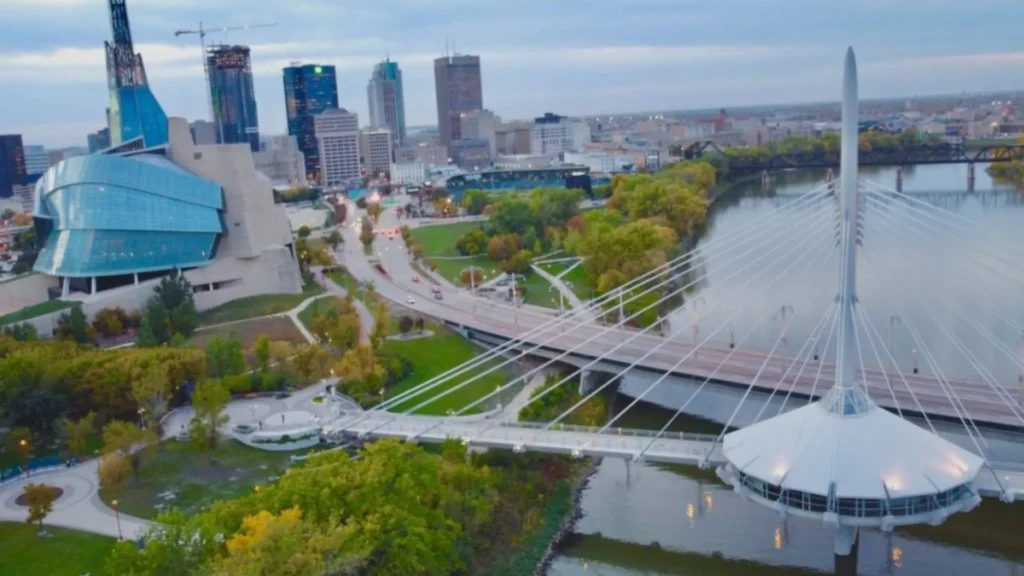 The whole film was shot in Manitoba which is located in a Canadian province. The production team used several avenues and other parts of Manitoba to provide suitable backdrops for the film.
This place is mostly known for its locations as it is loaded with lakes and rivers, mountains, forests, and grasslands.
Winnipeg, Manitoba, Canada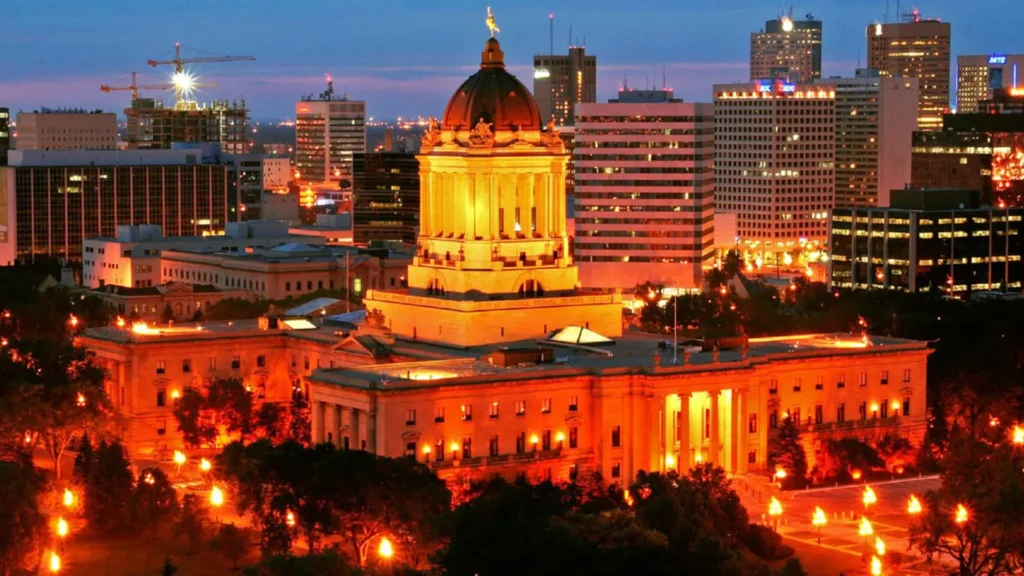 Winnipeg was the main location for the film, the makers and cast members traveled to Manitoba's capital, Winnipeg for shooting.
It is famous for its unique winter experiences, thriving arts scene, outdoor activities, colorful festivals, and distinctive neighborhoods.
Casey Likes revealed through an Instagram post that the film is being shot in Winnipeg, a city in Manitoba.
Other than Dark Harvest, several other films were also shot in Winnipeg, some of them include The Santa Summit, Never Been Chris'd, Made for Each Other, Pumpkin Everything, and The Girl Who Escaped: The Kara Robinson Story.
Beausejour, Manitoba, Canada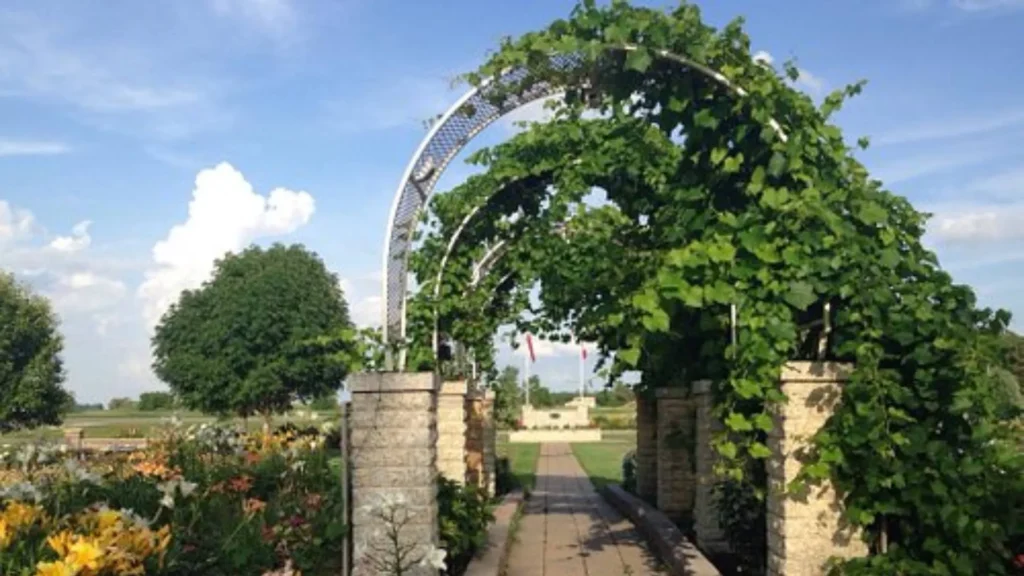 Several scenes in the film were taken from a small town of Manitoba, named Beausejour. The production team and cast embarked on an exciting trip through each location, to capture the breathtaking views for the film.
It seems that the filming took place at Beausejour Daylily Gardens, Jacobs Trading "Ye Olde Rock Shop", Beausejour Hotel / BJ's Bar, Manitoba Glass Works, and Pioneer Village Museum as these are the best places in Beausejour which attract people.
People also ask:
What is the filming location of Dark Harvest?
The filming location of Dark Harvest in Beausejour and Winnipeg of Manitoba, Canada.
Where is Dark Harvest filmed?
Dark Harvest was filmed in Beausejour and Winnipeg Manitoba, Canada.
When does Dark Harvest start filming?
Dark Harvest starts filming on 25 August 2021.
When does Dark Harvest end filming?
Dark Harvest ends filming in late October 2021.
Dark Harvest Overview
In a small town, a deadly annual ritual begins when the legendary nightmare, Sawtooth Jack, rises from the corn fields and challenges the town's teenage boys to a bloody battle for survival.
Dark Harvest Trailer
You can watch the trailer below:
Earlier, Dark Harvest was planned to be released on September 24, 2021 by Metro-Goldwyn-Mayer (MGM), and September 9, 2022, and was released in limited theaters on Oct 11, 2023, and released digitally on October 13, 2023. (External Link: IMDB)