Riverdale is an American television series that started in 2017 and is seventh and final season was aired on March 29 and will air the last episode on August 23, 2023.
On Monday, Camila Mendes one of the cast of Riverdale revealed she had officially wrapped filming on the series which will release in August on The CW.
Camila Mendes posted some behind-the-scenes from the set of Riverdale's and added a long emotional caption that reads "That's a Wrap on Veronica 💔"
"There's no caption or photo dump that can illustrate what an emotional experience it's been filming our last episode of Riverdale. I'm not just saying goodbye to a TV show, I'm saying goodbye to an entire life I created in Vancouver, to a transformative period of time that shaped me as an adult, to a community of people who have seen the best and worst of me over the course of seven intense seasons," Camila Mendes added
"it doesn't matter how ready you are to move on, goodbyes are painful, and walking away from this show will be a process of mourning for all of us," Camila Mendes said.

"to our loyal fans, thank you for actively supporting me on this journey with all the gifts, flowers, and balloons. the handmade art and handwritten letters. I have endless appreciation for you guys. thank you for showing Veronica the love that she deserves." Camila Mendes said.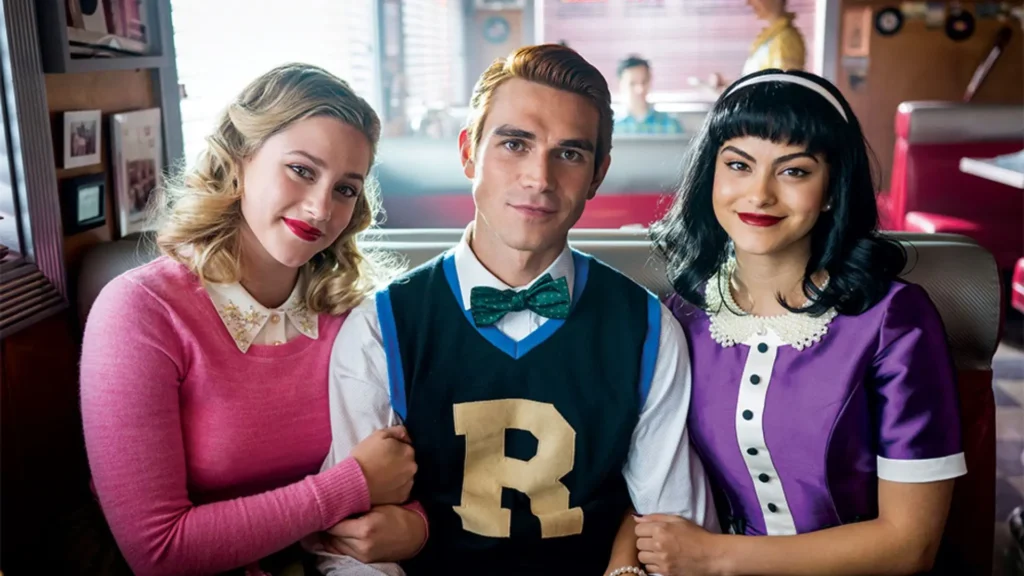 "to our notoriously hard-working crew members, my beautiful family of talented co-stars, and our legendary showrunner Roberto Aguirre-sarcasm, I love you all so much. thank you for all the precious time put into this show. thank you for the core memories." Camila Mendes added
"I'm really going to miss the triumphs and defeats, the epic highs and lows, of making network television with you," Camila Mendes concluded.