Brad Pitt has aged like a fine wine! 🔥You can see for yourself in his recent photo shoot he did in France this past week.
The actor Pitt was recently spotted busy with work in France. Pitt was hanging out at a beautiful vineyard on the French Riviera doing professional shots for his new campaign for this Italian kitchen appliance company called "De'Longhi".
De'Longhi is a product company with a revolutionary new, drip coffee experience which includes Brewed fresh, hot, or iced. They sell many products but are specialized in coffee/espresso machines and Pitt can be seen currently on their homepage also.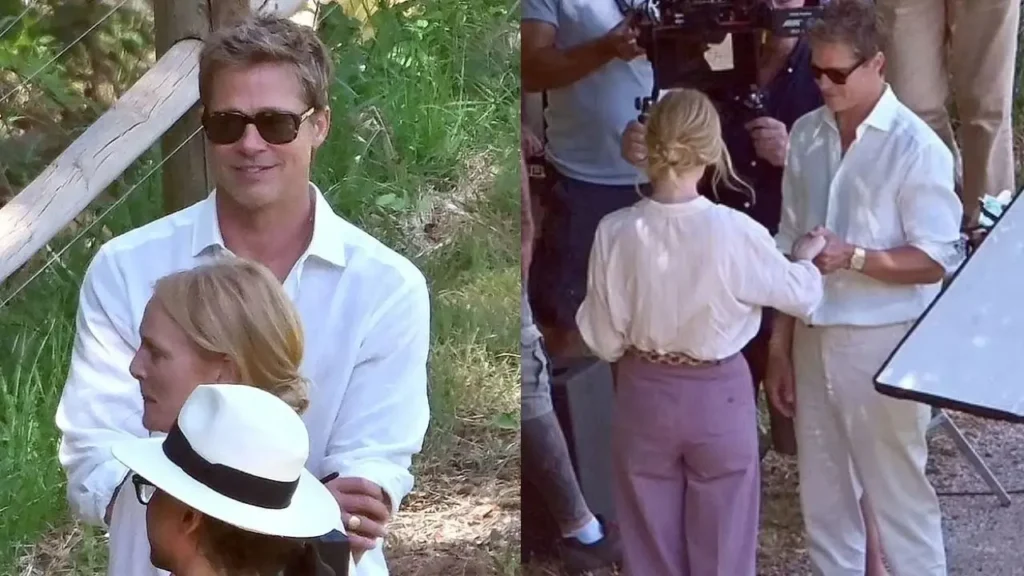 Brad Pitt was filming alongside actor Karina Beuthe and was seen wearing a striking white shirt with trousers, and a shoe combination that is accessorized with a pair of brown-framed sunglasses and a gold watch in hands. Pitt was smiling and chatting with the crew behind the cameras.
Brad Pitt was filming near French Riviera a Mediterranean coast of southeastern France which includes glamorous beach resorts such as Saint-Tropez and Cannes, and also the independent microstate of Monaco. The location French Riviera is well known around the world for its good climate, stunning beaches, medieval villages, and luxury appeal.