Brad Pitt has stepped down on the racing track. This year's British Grand Prix at Silverstone will have some bonus Brad Pitt stunts. Lewis Hamilton's "F1 film", starring Brad Pitt and Damson Idris will be filmed here and the cast will get behind the wheel of a modified race car.
Pitt along with other racers at Silverstone Circuit in London on Sunday was spotted filming for his upcoming Formula One film. Brad Pitt is set to film his new F1 movie reportedly titled "Apex" for Apple TV+ the film will be directed by Joseph Kosinski, the director of Top Gun: Maverick and produced by Jerry Bruckheimer, Pitt's Plan B Entertainment, and Hamilton.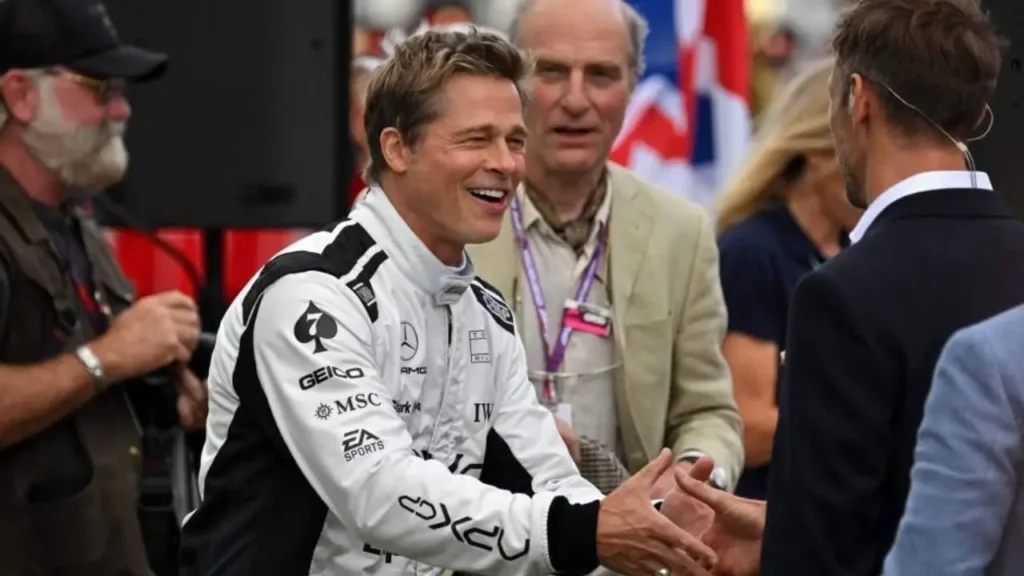 Brad Pitt was in full racing gear along with his co-star, Damson Idris, and both the actors looked like professional F1 drivers and both walked out onto the grid to observe the national anthem.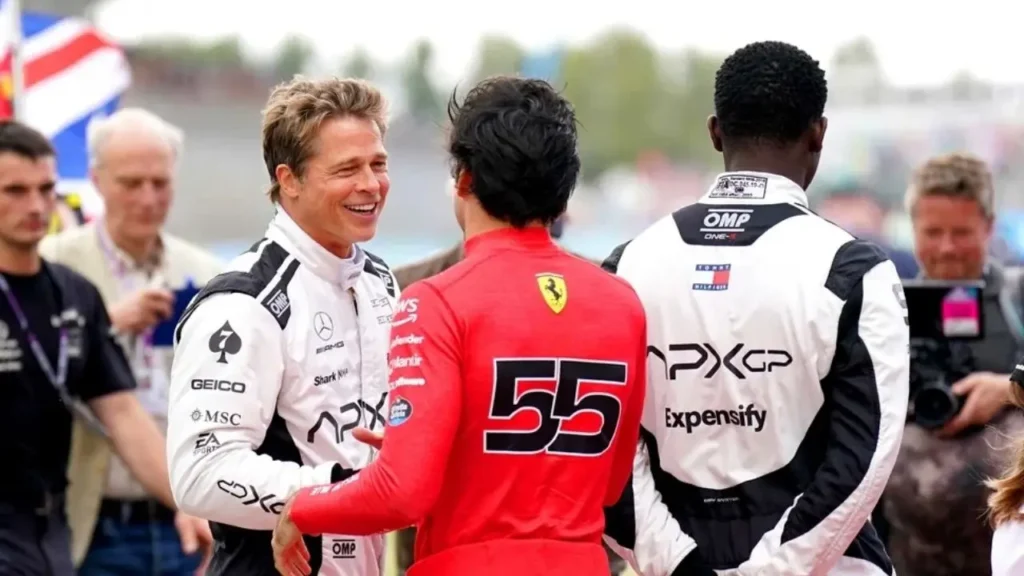 Brad Pitt and Damson Idris are playing the role of two APXGP drivers along with Kerry Condon and Tobias Menzies. Brad Pitt and Damson Idris while wearing white racing jumpsuits, smiled and chatted with other drivers and took time to say hi to some young fans on the track.
The film is set released in late 2024 or early 2025. Stay tuned for more updates on the film.