Bloodline Filming Locations: Bloodline is Netflix's TV-MA Rated American Drama and Thriller Television Series created by Todd A. Kessler, Glenn Kessler, and Daniel Zelman.
The Series star Kyle Chandler, Ben Mendelsohn, Linda Cardellini, Norbert Leo Butz, Jacinda Barrett, Jamie McShane, Enrique Murciano, Sam Shepard, Sissy Spacek, Katie Finneran, John Leguizamo, and many more…
Bloodline Filming Locations- Where was The Empress Filmed?
The filming of this movie was originally going to take place in the United States of America. The Series was announced in October 2014 and Principal photography and shooting began in Florida. In the below article, we will see the different locations where the series was filmed.
Here is a guide to all the locations of Bloodline Filming Locations:
The series was primarily filmed in Islamorada, Florida, USA Other locations in Florida and surrounding areas where the film was shot included Key Largo and Plantation Key.
Florida is a southeastern US state and It is a popular vacation destination because of its warm climate crystal-clear water, lush green vegetation, and Diverse beautiful beaches and Also known for its notable arts scene and nightlife.
It is also home to several tourist attractions such as Walt Disney World and Universal Studios. Florida has the Atlantic Ocean on one side and the Gulf of Mexico on the other. Tallahassee is The Capital of Florida.
Moorings Village & Spa, Islamorada, Florida, USA
Address: 123 Beach Rd, Islamorada, FL 33036, United States
The Moorings Village is a 4-star hotel, located in Islamorada, Florida. In the Series, it is shown as Rayburn House. This hotel gives the feel of a natural social distancing environment in Slamorda and lends itself to the atmosphere.
Carribean Club, Key Largo, Florida, USA
Address: 104080 Overseas Hwy, Key Largo, FL 33037, United States
Carribean Club is a Bar Located in Key Largo, Florida, USA. The bar that Ben Mendelsohn's character Danny Rayburn frequented in the series was the Caribbean Club.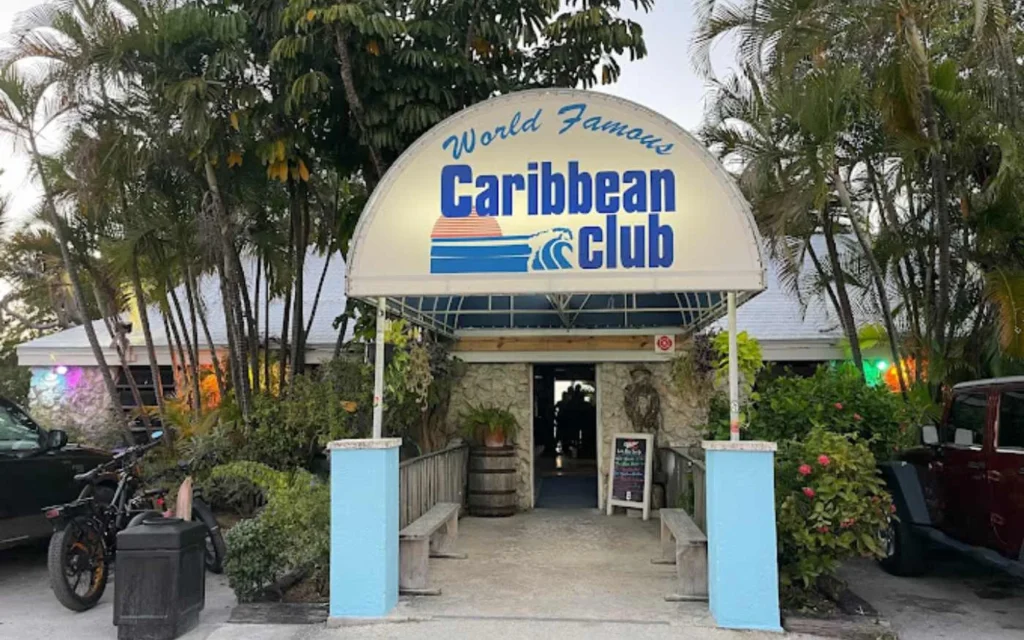 It offers the perfect experience to enjoy drinks, and live music and watch the beautiful sunset over the ocean. This bar was also where the Bloodline series as well as a film by Humphrey Bogart were filmed.
The Whistle Stop, Islamorada, Florida, USA
Address: 82685 Overseas Hwy, Islamorada, FL 33036, United States
The Whistle Stop Pub is Located in Islamorada, Florida, USA, Islamorada is a village that includes the 6 Keys of Florida, and all of these Keys are known for their coral reefs. You will see this in the series as the favorite bar of the movie character Danny but in reality, it is The Whistle Stop Pub.
Green Turtle Inn, Islamorada, Florida, USA
Address: 81219 Overseas Hwy, Islamorada, FL 33036, United States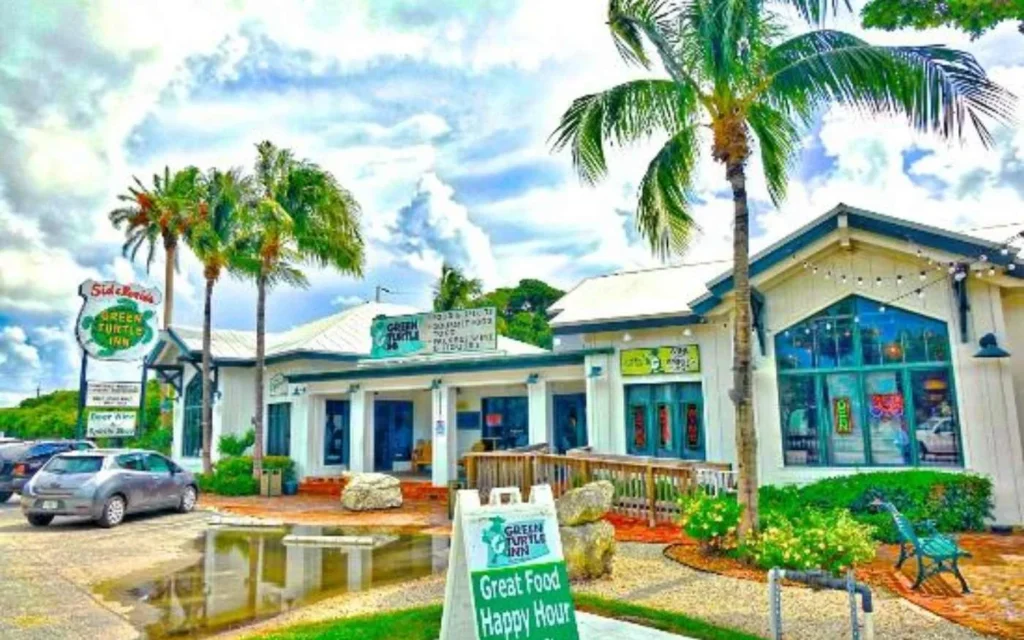 Green Turtle Inn is a Seafood restaurant, in Islamorada, Florida, USA. This restaurant serves a variety of seafood dishes including conch chowder and scallops. You'll see a scene of this seafood restaurant in the series when Meg approaches Marco.
Plantation Key Courthouse, Plantation Key, Florida, USA
Address: 88820 Overseas Hwy, Tavernier, FL 33070, United States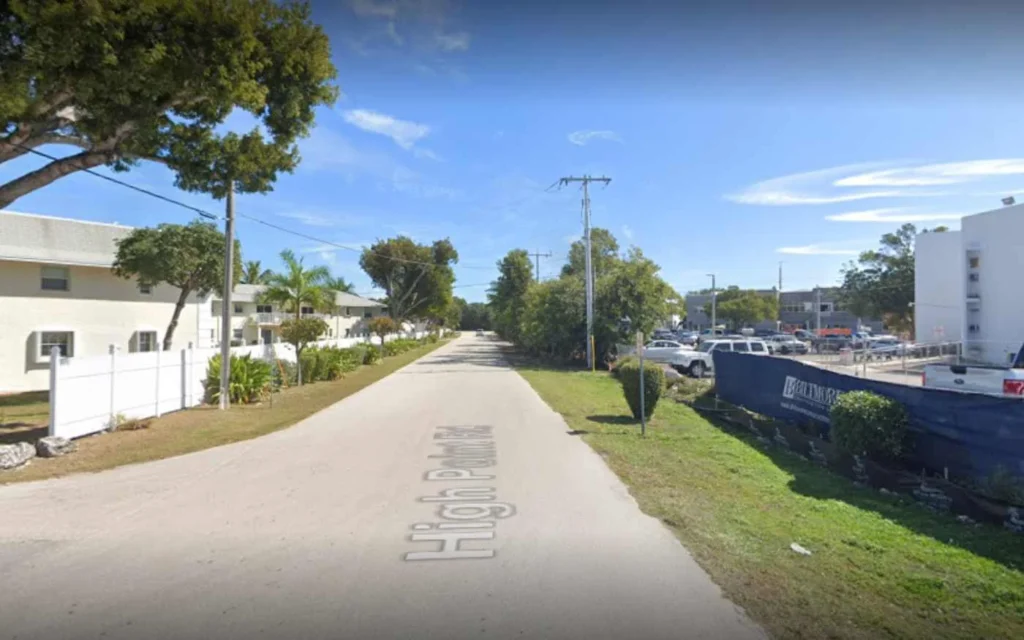 Plantation Key Courthouse is a Government office which is located in Islamorada, Florida. The series features the Plantation Key Courthouse as the office where Meg works.
Additionally filming took place in Islamorada, Florida, USA which you will see in the series as Robert Rayburn's kayaking spot
Bloodline Overview
When the Black Ship returns home, forces a family to confront secrets and scars from their past.
Bloodline Official Trailer
Thriller Television Series Bloodline's First season was released on March 20, 2015, in the United States with 13 Episodes by Netflix and Sony Pictures Television. The second season debuted on May 27, 2016, with 10 Episodes, and The Third and final season was renewed on July 13, 2016, with 10 Episodes.
The series premiered in the Berlinale Special Galas section of the 65th Berlin International Film Festival on February 9, 2015, before the first season was released on Netflix. You Can Also Watch Bloodline on Netflix Official Site and purchase it on Amazon Instant Video, Google Play, iTunes, and Vudu. (External Link: IMDB)
What is the Filming Location of TBloodline?
Bloodline was Filmed in The USA.
When was Bloodline filmed?
Bloodline filming started in 2014.
Where can you watch Bloodline?
Bloodline is Available to Watch on Netflix.
Are you one of those who loves to discover the filming locations of your favorite Movies or TV Series? This is the right place for you to check the filming locations for various movies and tv series.