Blood & Gold Filming Locations- Where was Blood & Gold filmed?
📍Prague, Czech Republic
The Czech Republic historically known as Bohemia is a landlocked country in Central Europe, Prague is the capital of the Czech Republic and one of the primary filming locations of the film.
The cast and crew filmed in and around the city and the production team set up camp in many places of the city and captured in different places of the city. The city's outskirts were also used to record the scenes involving Elsa's village.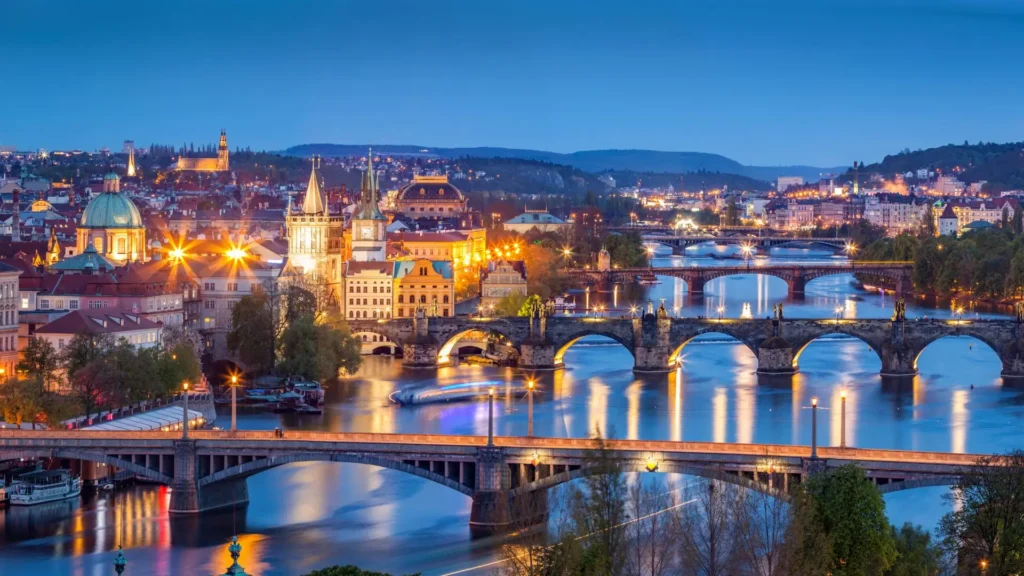 The cast and crew also utilized the film studios in the city to film many interiors and some action scenes. Many exterior shots are filmed on location by dressing up the sites aptly to portray the 1940s.
Some popular production studios in and around the city are Barrandov Studios, Prague Studios, and Pokrok Studios.
Blood & Gold Official Trailer