An American contemporary Christian and pop singer, songwriter, and Grammy Award-winning singer Amy Grant is opening up about her recovery journey from memory loss.
On July 2022, Amy Grant got into a crash near her home in Nashville, Tennessee, and she was left unconscious for 10 minutes and suffered severe brain trauma and memory loss. Doctors said her helmet saved her life.
Amy Grant while speaking on the TODAY show said "I wrote this long book. It was a spiral notebook and I was just writing to remember… making sure I could remember everybody's name in my family, which I couldn't, at first."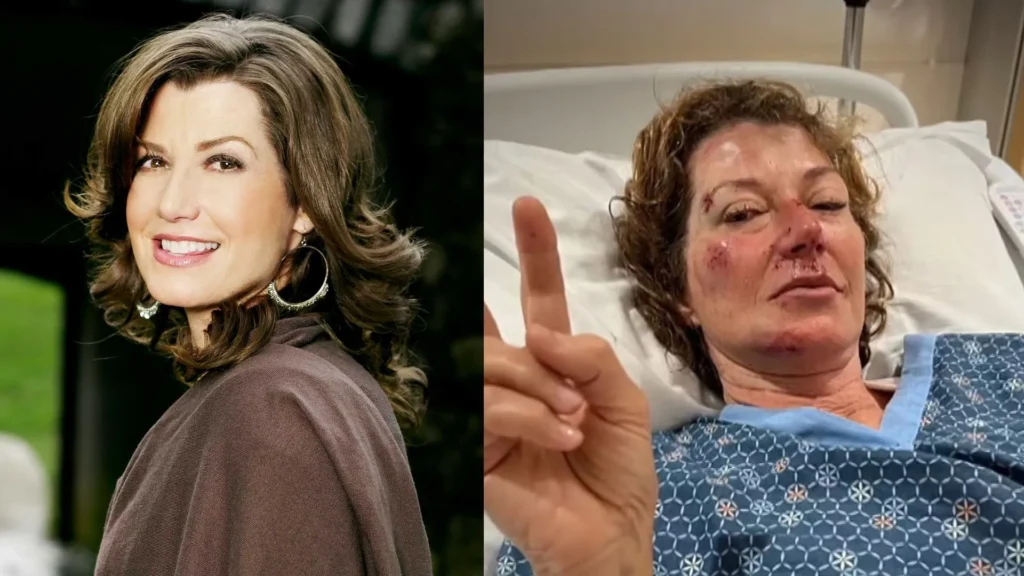 When host Craig Melvin asked if she remember her song lyrics, she said: 'Oh gosh, no. The first night of the Christmas tour, which is the first time back on tour, [I used a] teleprompter, and I was on heels. I was, like, holding onto the piano. Before the show, I was like, "I'm so scared. I'm so scared."
"(I was) working with a vocalist and she said, 'What is happening in your throat? Lean your head back, and I said, 'I know. It's like I've got Adam's apple that keeps getting bigger.' Unbeknownst to me, I'd had a thyroglossal duct cyst." she added.
Amy also underwent heart surgery in 2020 and a cyst removed from her throat in January.