The Channel 5 drama All Creatures Great and Small which first debuted in 2020 is a remake of the classic show and in 2022 it has released another Christmas special for its beloved fans. The drama is written by Ben Vanstone (The Last Kingdom) and directed by Brian Percival (Downton Abbey).
This drama is very famous among its fans because of its beautiful characters and also its stories. Besides the characters and their stories, the drama is also adored for its filming locations and everyone wants to know where is All Creatures Great and Small filmed here we are with the answers to all your queries.
The biggest attraction for viewers is the town of Darrowby which is a fictional place. The town of Darrowby is a place where the characters of the story work.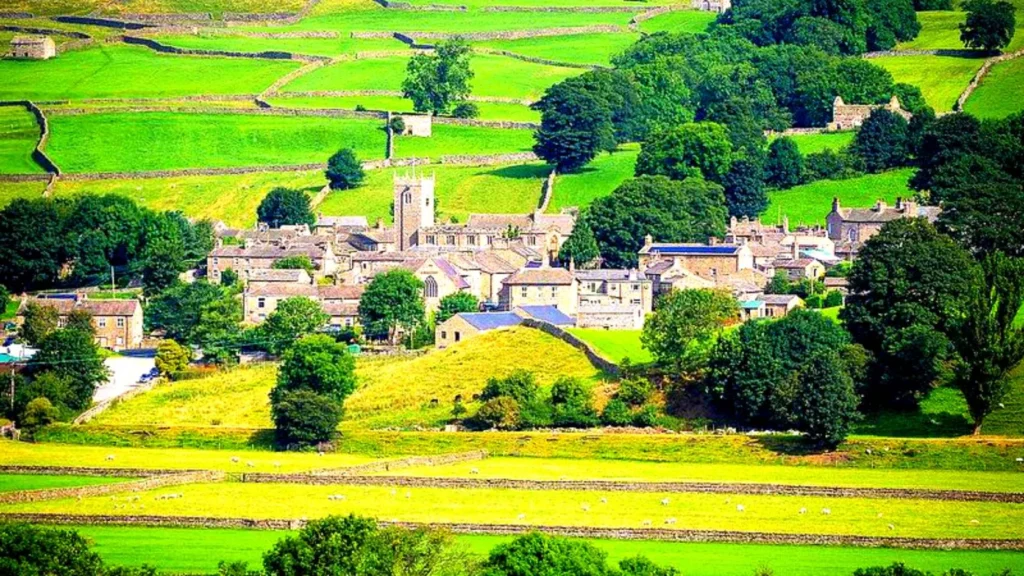 All Creatures Great and Small Filming Locations
To provide it with a perfect 1930s touch the cast and crew went to Southern Yorkshire Dales and part of season 3 are filmed in the Beautiful Historic market of Grassington in Yorkshire Dales which is a part of northern England.
Where is All Creatures Great and Small filmed?
There are many scenes that are filmed in a location that was replicated to make t more real from the theme of the series. Here are some examples of where the fictional village Darrowby was filmed.
The Stripey Badger is a local bookshop at the place which is used to show a Greengrocer.
The exterior of "The Devonshire pub" is used for the exterior of the fictional pub of the series named "The Drovers Arms."
Most of the indoor scenes are filmed in a studio.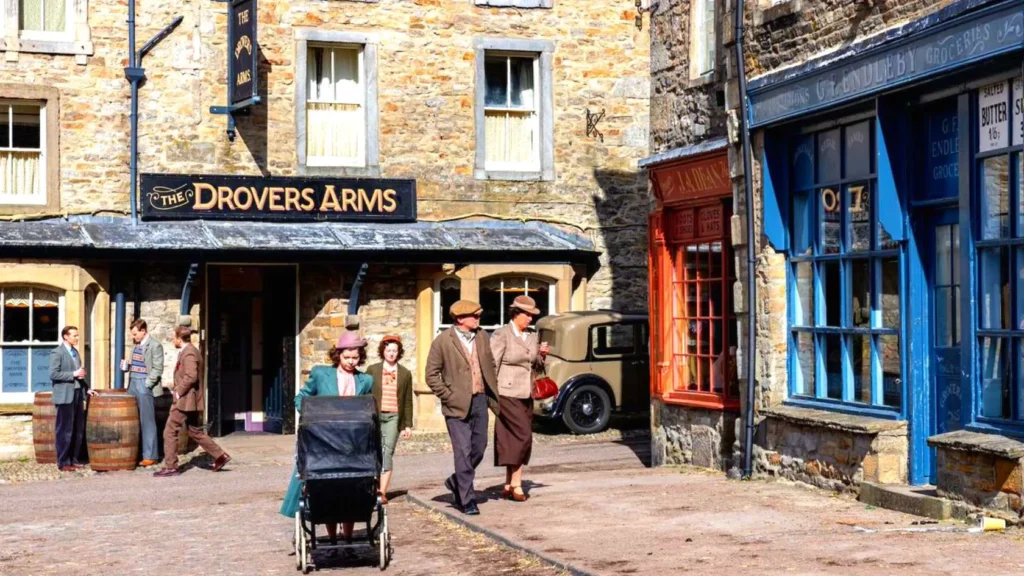 If you are a fan of the series you must know that All Creatures Great and Small is based on James Herriot's original veterinary practice which was also famous by his name Alf Wright. James used to run his clinic in the village of Thirsk.
The place where the real practice was done by James Herriot is now turned into a museum which is known as The World of James Herrio sofor the series producers used the exterior of a private house in Grassington and the interiors was flimed in studio. (External Link: Yorkshire)
Where is Pumphrey Manor in All Creatures Great and Small?
Pumphrey Manor is a house of wealthy widow and her Pekingese, Tricki Woo, in All Creatures Great and Small which is an estate near the village of Skipton in North Yorkshire.
Does Skeldale House still exist?
In All Creatures Great and Small Cringley House is used for Skeldale House. Cringley House which is a historic building in Askrigg, North Yorkshire. It was built in 19th century, and is now a Grade II listed building.